Pasta is endless versatile and absolutely delicious. But how do you cook it to perfection? Here are 10 easy cooking tips on how to create the most delicious bowl of pasta.
---
1. Use a big enough pot.
Pasta expands in volume during cooking - up to 3x its original size! Account for the space needed and ensure you use a big enough pot.
2. Use plenty of water.
You need at least 2 quarts of water for every 225g of pasta. This helps prevent the pasta from sticking together during cooking.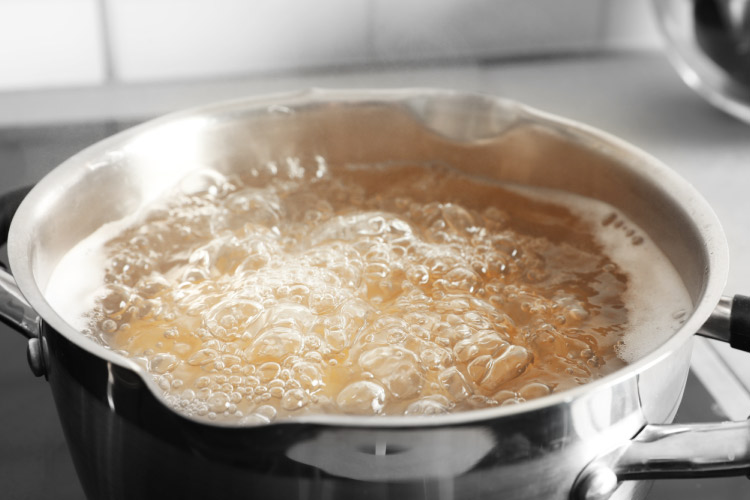 3. Season the pasta water.
This step is a must! Once you have filled your pot with water, generously season with water. Adding salt means a more flavourful pasta - don't worry, it won't all soak into the pasta. Don't be afraid of potentially overdoing it with the salt.
4. Don't add oil to the water.
Some say that oil helps prevent the pasta from sticking together. But in actuality, oil will do more harm than good. The oil will actually stick to the pasta, meaning when you add sauce later, it won't absorb properly.
5. Let the water boil before adding pasta.
Throwing in your pasta too early can result in a sticky and gummy mess. Make sure the water is rapidly boiling before adding!
6. Stir right away - and regularly!
Give the pasta a good stir as soon as you add to the pot. Make sure to continue to stir every couple of minutes afterwards. This will help keep it from clinging together and ensure it cooks evenly.
7. Use your judgement for how long to cook.
Don't just read the back of packet for your pasta to determine how long to cook it, checking regularly. There are many factors that can influence your pasta, and you should always test it. You want your pasta to feel firm and slightly resistant when you bite into it. If it sticks to your teeth, then it's not ready.
8. Cook to just before al dente.
Pasta continues to cook after it's drained, so keep that in mind for when you decide to remove from the stovetop. This is especially important for thinner pastas.
9. Reserve the pasta water.
Save about 225ml of your pasta water once cooked. You may want to use this starchy cooking water to balance the consistency of your pasta sauce once everything is mixed together.
10. Don't rinse your pasta once drained.
Don't run cold water on top of your hot past - you'll risk losing the flavourful starches that will help your pasta sauce cling to it.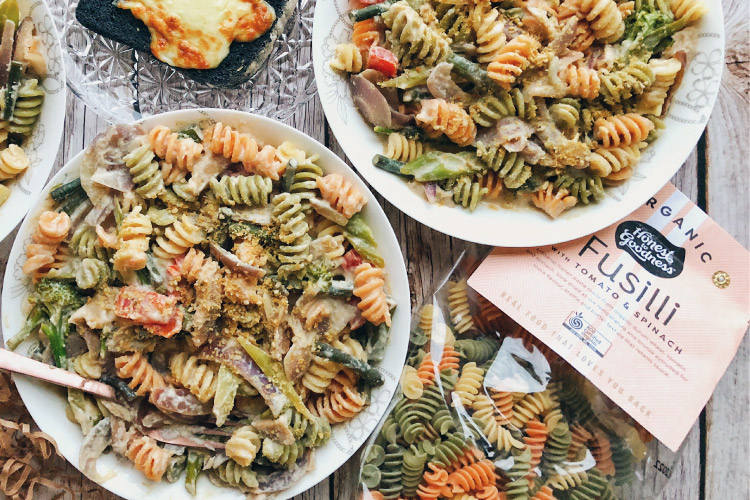 Need some flavour inspiration? Try these scrumptious pasta recipes:
Creamy Vegan Alfredo Pasta
Lentil Bolognese
Vegan Cashew Pesto Pasta
Penne Salad with Roasted Sweet Potato & Caramelised Onion
---
Not all pasta is created equal! Read about how our Organic Pastas are a great way to include pasta in your diet but are also better for you.