Easter wouldn't be complete without a few sweet treats! But often these chocolatey treats leave you feeling ill and full of remorse... so to help satisfy your sweet tooth, we have put together some delicious, healthier Easter treat recipes - without the guilt!
Made by our foodie friends & customers, we just know you and the whole family will love them! Check them out below:
---
VEGAN CHOCOLATE & CHERRY HOT CROSS BUNS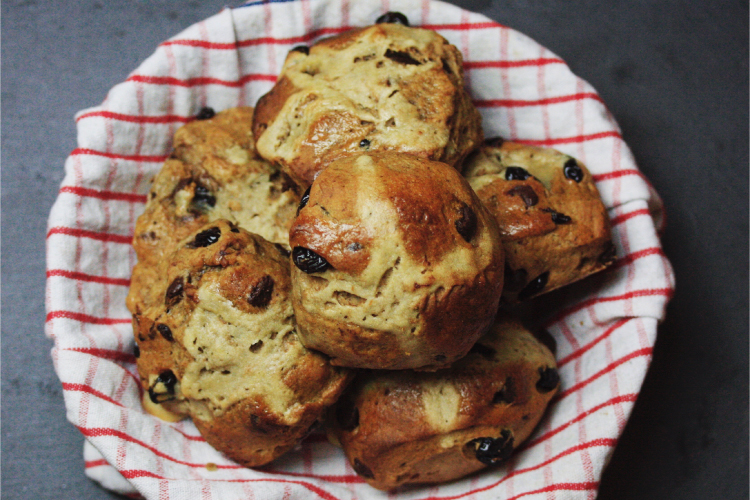 It wouldn't be Easter without Hot Cross Buns! These scrumptious, homemade Chocolate and Cherry Hot Cross Buns are vegan-friendly so anyone can enjoy them. They're so tasty you'll want to make them all year round!
Vegan Chocolate & Cherry Hot Cross Buns Recipe >>
---
VEGAN WHITE CHOCOLATE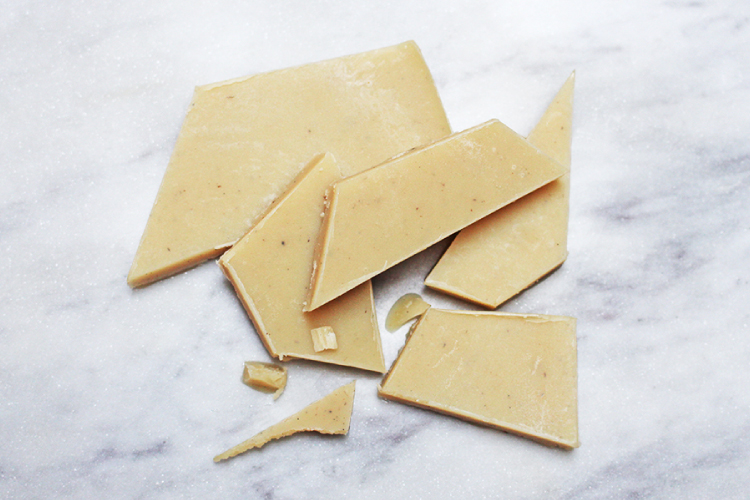 A delicious & creamy white chocolate made using only 5 whole food ingredients! This healthy white chocolate recipe is dairy free, soy free and refined sugar-free. Add in nuts, dried fruit or seeds to create a bark or flavour with cacao, matcha or our red velvet latte blend for a unique twist!
Vegan White Chocolate Recipe >>
---
CARROT AND GINGER CRUNCH BARS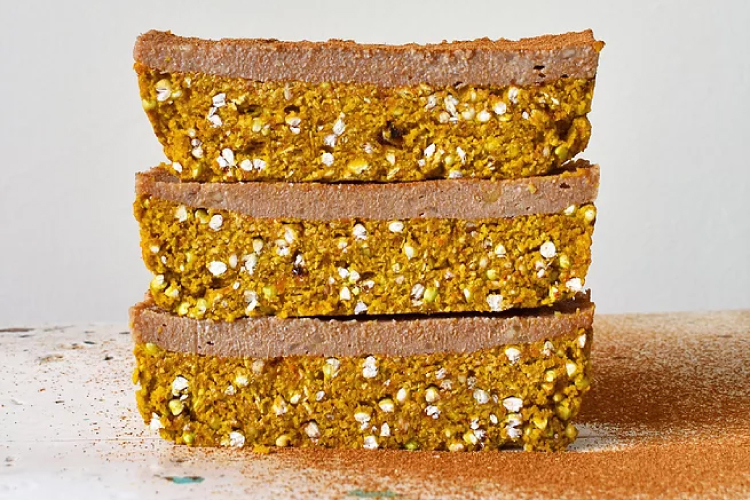 A delicious autumn-inspired recipe, celebrating warming ingredients such as ginger and cinnamon.
Carrot and Ginger Crunch Bars Recipe >>
---
MACADAMIA, COCONUT & MANGO EASTER EGGS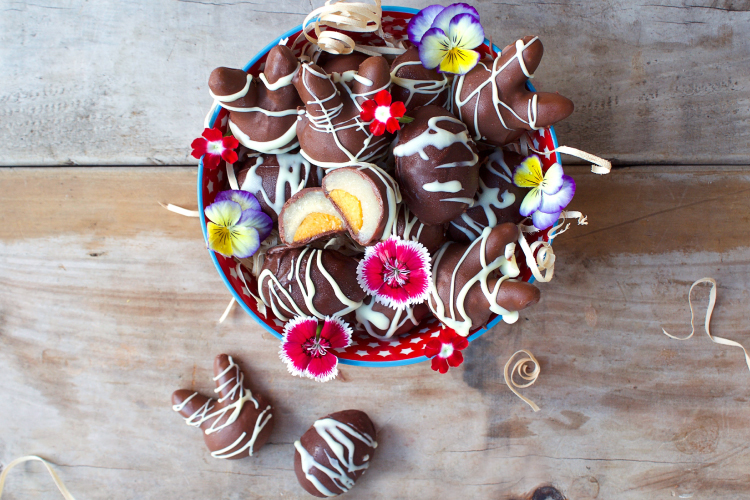 These delicious healthier Easter eggs have a layer of macadamia vanilla coconut that is wrapped around a mango "yolk" centre and finally dipped in vegan dark chocolate - YUM!
Macadamia, Coconut & Mango Easter Eggs Recipe >>
---
WHOLEMEAL SPELT HOT CROSS BUNS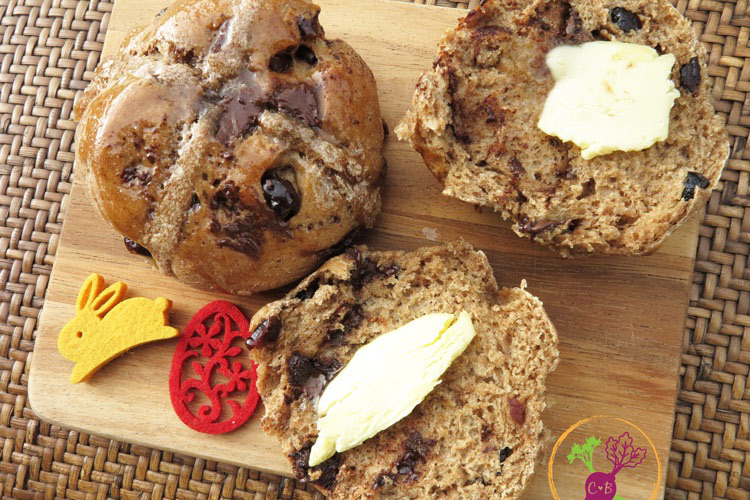 These delicious hot cross buns contain wholesome wholemeal spelt flour, real cranberries, yummy spices, and a dash of chocolate for fun!
Wholemeal Spelt Hot Cross Buns Recipe >>
---
WHITE CHOCOLATE EASTER NESTS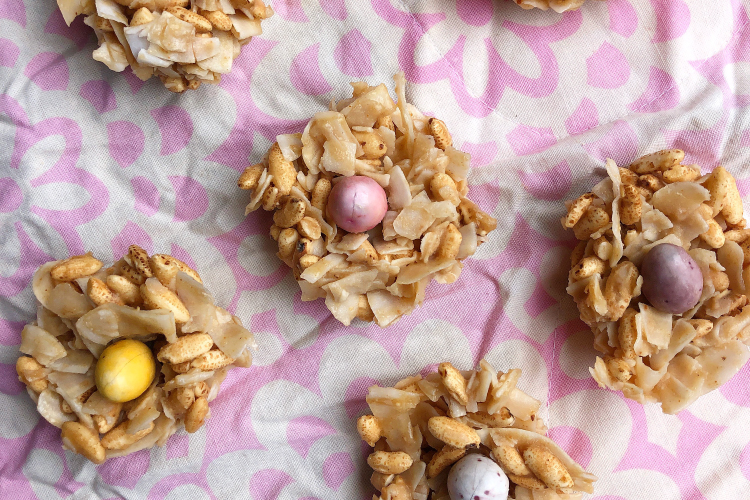 A delightful crunchy treat, full of healthy fats and nutritious goodness. Wheat-free and vegan-friendly!
White Chocolate Easter Nests Recipe >>
---
RAW CHOCOLATE EASTER EGGS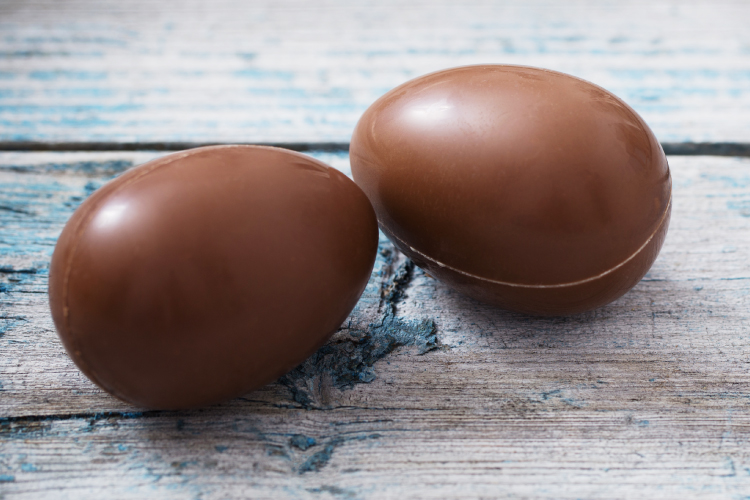 Make your own rich, dark chocolate Easter eggs without the nasties!
Raw Chocolate Easter Eggs Recipe >>
---
CARROT PECAN CAKE WITH VANILLA CASHEW ICING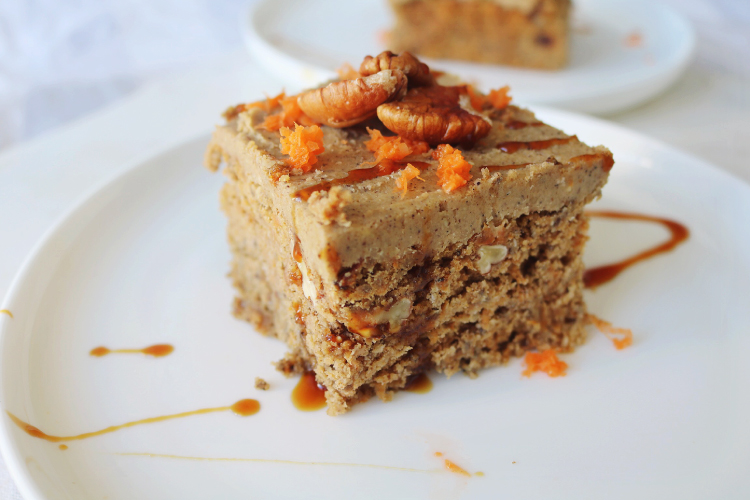 A vegan, wheat-free carrot cake recipe made using wholesome organic ingredients. A scrumptious treat to share with friends and family!
Carrot Pecan Cake with Vanilla Cashew Icing Recipe >>
---
LEMON EASTER DONUTS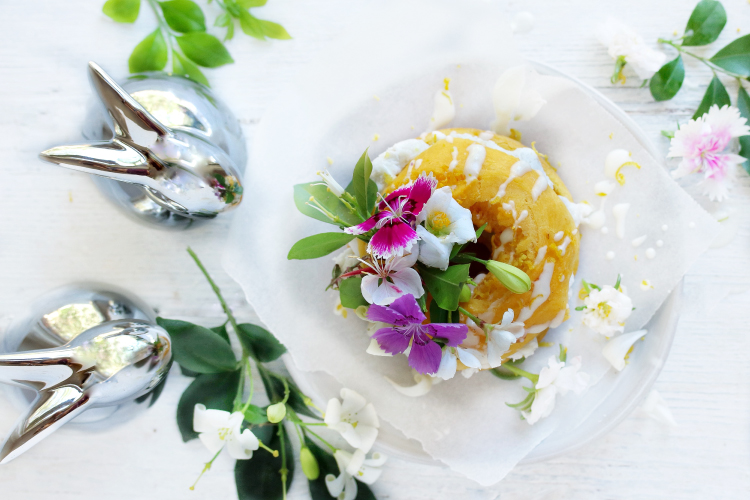 Need a break from all of the chocolate? Try these tangy, fresh lemon donuts, sliced and served with a lemon coconut cream!
---
SUPERFOOD EASTER EGGS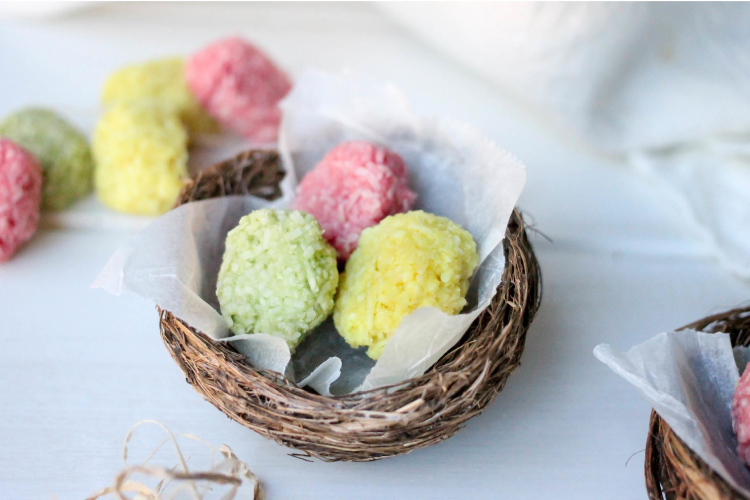 These coconutty Easter eggs are a bright, cheery and easy-to-make treat that you can get the kids involved in! These eggs are a delightful alternative to chocolate ones and are made using superfood powders for natural colouring.
Superfood Easter Eggs Recipe >>
---
VEGAN DARK CHOCOLATE ALMOND BUTTER CUPS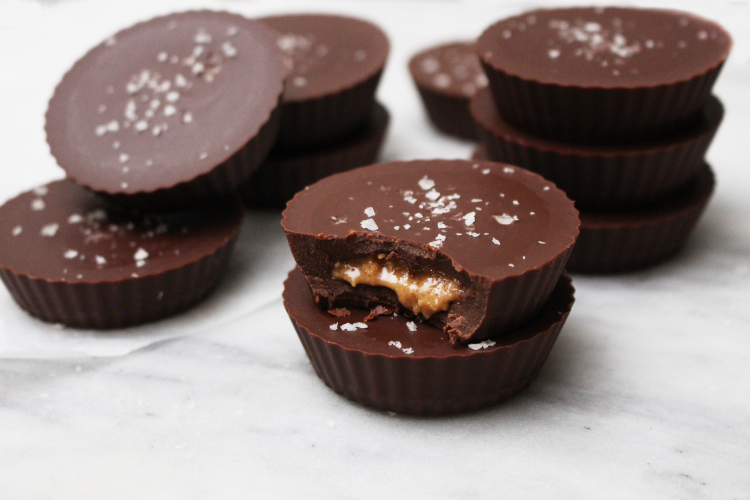 Rich, creamy, vegan dark chocolate with a dollop of almond butter goodness!
Vegan Dark Chocolate Almond Butter Cups Recipe >>
LATEST BLOGS
11th Oct 2021
In an innovative move that is likely to please chefs, Nonnas, pasta lovers and wellness seekers, …
30th Sep 2021
Our Essential Oil range consists of 6 Certified Organic Pure Oils and 3 custom Blends which are 100% …
27th Sep 2021
Experimenting with baking or thinking of taking your pastry creations to the next level? Using pu …