There's no better way to get loved ones together and bonding at your next get-together than a platter of good food. It doesn't have to be extravagant to impress, it just has to have the essentials.
We asked foodie friend and expert grazing board creator Rose Fenasse to share her top tips for assembling the perfect platter, turning you into the ultimate entertainer this festive season!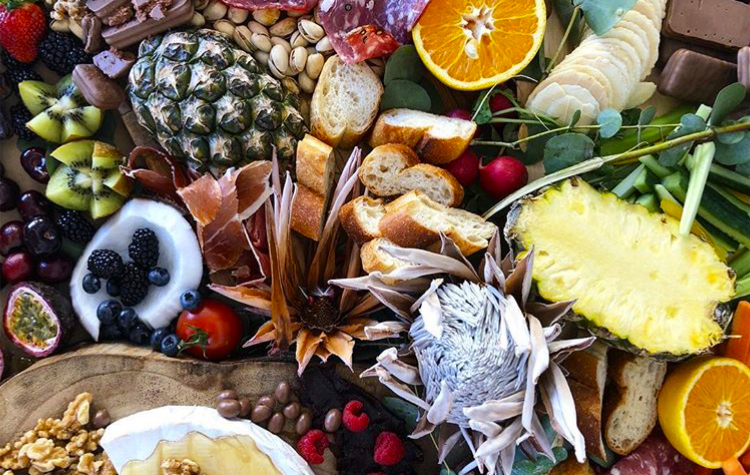 ---
PREPARATION
CHOOSE SEASONALLY
Your best tool is choosing foods that are seasonal! Seasonal foods are the best for platter making due to availability and freshness - and seasonal usually means cheaper. Most grocers, or big shopping chains have an 'imperfect picks section' which always brings a rustic quirk to platters instead of perfectionist shape or colour.
ADD COLOUR & TEXTURE
Platters of course need to be tasty, but more importantly they have to look the part too. Try for rainbow – fruits, vegetables, crackers, breads. Think outside of the box, rather than standard white bread look for darker loafs, seeds, nuts, different shapes and sizes. Crackers or biscuits have such a wide availability from beetroot to charcoal.
Adding texture is the best part, adding walnuts to cheeses or sesame seeds to the surface of dips. Texture is often a finishing touch which strings a platter together.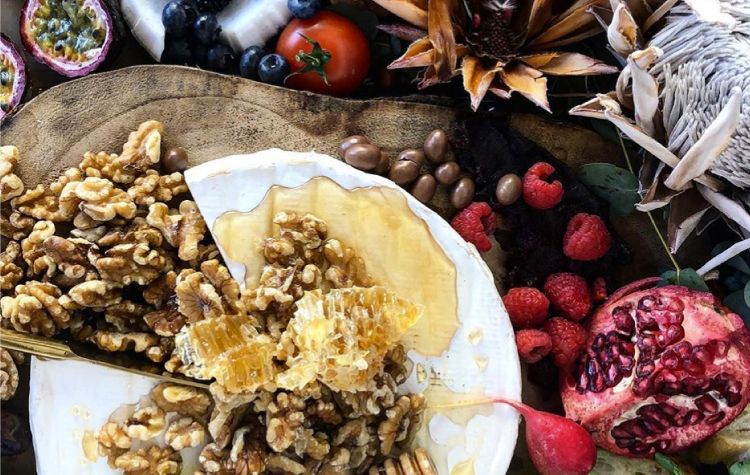 KEEP IT BITE SIZED
Where you can't use a knife to hack away at a piece of cheese, or a cracker to dip into some hummus – think of the small guys! Keep it bite sized for your guests; cut up veggie sticks and fruit, add little toothpicks with cheese and cherry tomatoes, slice pieces of baguette scattered across the tables.
MORE IS ALWAYS BETTER, AND LESS IS LESS.
Don't you dare think about applying the 'less is more' mentality to your platter. More is more, and guests always want more! Have a variety of cheeses, a variety of flavours of dips. If you're going to be the hostess with the mostest then also think about the guest's dietary requirements, you might need to cater to allergies or sensitivities like gluten free or dairy free.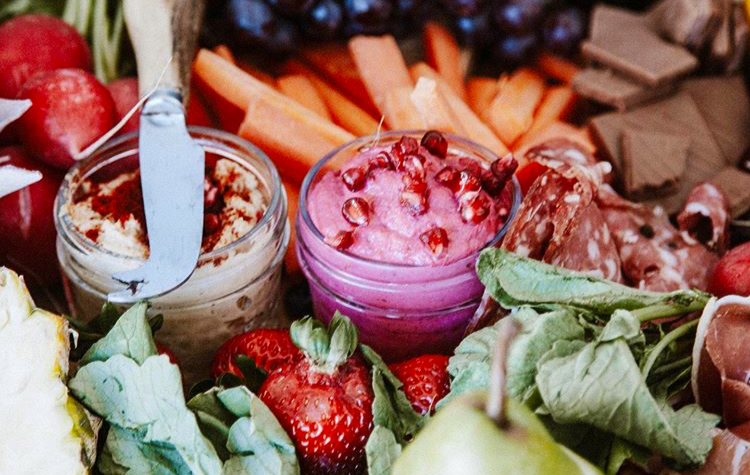 CREATING MAGIC
CHOOSE YOUR WEAPONS OF CHOICE
Find a board, a platter, a plate or table of choice and weigh up the size of your space with the number of guests you are feeding. Use common sense here, if you're feeding 10 people perhaps you'll need more than a plate sized platter.
Find some funky cheese knives and spoons for dips and cheeses, these will be visible on your display.
SYMMETRY
Although this isn't the be-all or end-all of your platter, it helps! Get a pattern established, this will also help you make use of space ensuring there's no eye sore gaps.
Think ahead, will placing one type of food next to another spoil food? Use small bowls or servers to break up elements like antipasto items next to fresh produce like veggies and bread.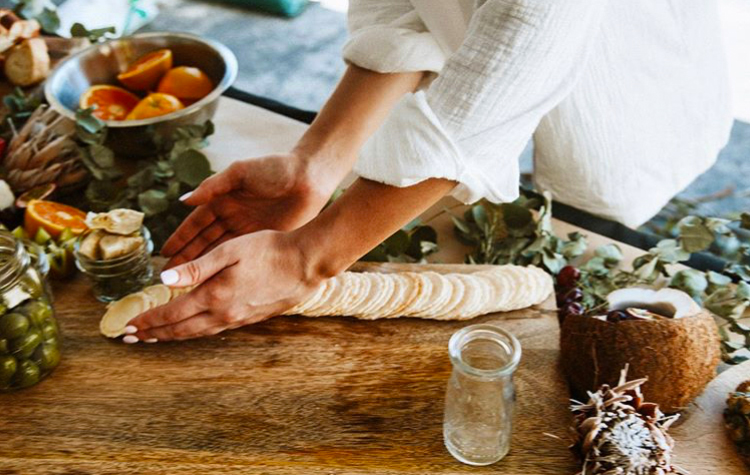 THE SHOW STOPPER
Final touches! No matter how big or how small the platter - the art of making a platter look abundant is filling the gaps. If you find there are areas where gaps can be seen or the platter looks lifeless, start filling in the blanks. This can be done with baguette slices, leaves or flowers, nuts, slabs of chocolate, bunch of grapes or broken coconut shells.
---


OUR PLATTER ESSENTIALS
Choosing platter ingredients can be hard. Use our list of favourite platter additions for inspiration:
---
Head to rosefenasse.com or @tablesoverplatters to arrange a grazing table for your next event!
LATEST BLOGS
9th Oct 2020
They may be small, but their importance in the world is far beyond any measure. Bees are respon …
9th Oct 2020
Have you ever been up to your elbows in aphids or battling a slug infestation? There are some nat …
9th Oct 2020
We are big bee-lievers in supporting local products! The latest addition to our range is some …