Our mission here at Honest to Goodness is to be a sustainable business and to continually minimise our environmental impact through ethical and responsible business operations and activities.
One of the ways we are doing this is by saying no to single-use plastic... But what does this mean? In simple terms it means:
REDUCE plastic use wherever possible
REFUSE single-use plastics that escape as litter (e.g. straws, takeaway cups, cutlery, shopping bags, balloons)
RECYCLE or reuse what cannot be avoided (opt for items that can be refilled or used multiple times, such as reusable shopping bags)
Whilst we do realise that some Honest to Goodness products are packaged in plastic - please be assured that there are multiple reasons for this, which you can read more about here >>
---
HOW DO I REDUCE MY WASTE?
Want to join us in reducing your own waste? The first step is to think about where and how you are currently using plastic. Consider easy ways you can change or reduce this, such as:
Remember to bring along your reusable shopping bags to the shops, or use a cardboard box
Buy from shops (just like ours) that have bulk food dispensers; buy food in bulk; shop at your local farmers market
Refuse plastic straws or BYO reusable straw
Do not buy plastic bottled water - fill a reusable bottle from the tap
Take your reusable coffee cup to the café; opt to sit in for a cup; make it at home or in the office
Choose to purchase drinks in glass bottles (H2G TIP: make your own nut milk at home!)
Use a reusable lunch box to store food; store food in containers and jars; use beeswax food wraps
Pick up that plastic bag blowing in the street, or any empty food containers, wrappers, straws, etc. and dispose of these thoughtfully!

---
START REDUCING YOUR WASTE!
You can source ideas and services to help reduce waste from a number of websites:
---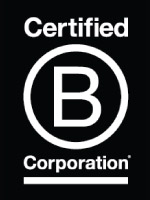 Honest to Goodness is a certified B-Corporation (B-Corp). B-Corporations represent an emerging group of companies worldwide that are using the power of business to create a positive impact on the world and generate a shared and durable prosperity for all. We are always considering new ways of reusing and reducing plastics, and are in the process of developing and testing 100% compostable plastic packaging options!