Here at Honest to Goodness we are conscious of keeping our wastage low. Team Goodness has been researching and exploring numerous ways we can all reduce single-use plastic on a simple regular day-to-day basis, as well as reducing food wastage!
WAYS TO SHOP WITH ZERO WASTE
We've come up with a few easy ways that conscious customers can still shop whilst trying to reduce plastic and reducing the chance of food wastage. Read more below!
---

HOW YOU CAN START REDUCING WASTE
Our mission here at Honest to Goodness is to be a sustainable business and to continually minimize our environmental impact through ethical and responsible business operations and activities.
One of the ways we are doing this is by saying no to single-use plastic... But what does this mean? In simple terms it means:
1. REDUCE plastic use wherever possible
2. REFUSE single-use plastics that escape as litter (e.g. straws, takeaway cups, cutlery, shopping bags, balloons)
3. RECYCLE or reuse what cannot be avoided (opt for items that can be refilled or used multiple times, such as reusable shopping bags)
Whilst we do realize that some Honest to Goodness products are packaged in plastic - please be assured that there are multiple reasons for this, which you can read more about it here.
You can source ideas and services to help reduce waste from a number of websites:
Recycling Near You – Find out more about what your local council will recycle
Read: "14 Items You Can Recycle – But Probably Aren't"
Find out which cafes near you will discount you for taking reusable coffee cups
Recycle your beauty products, toothbrushes, post satchels, coffee pods + more with TerraCycle
---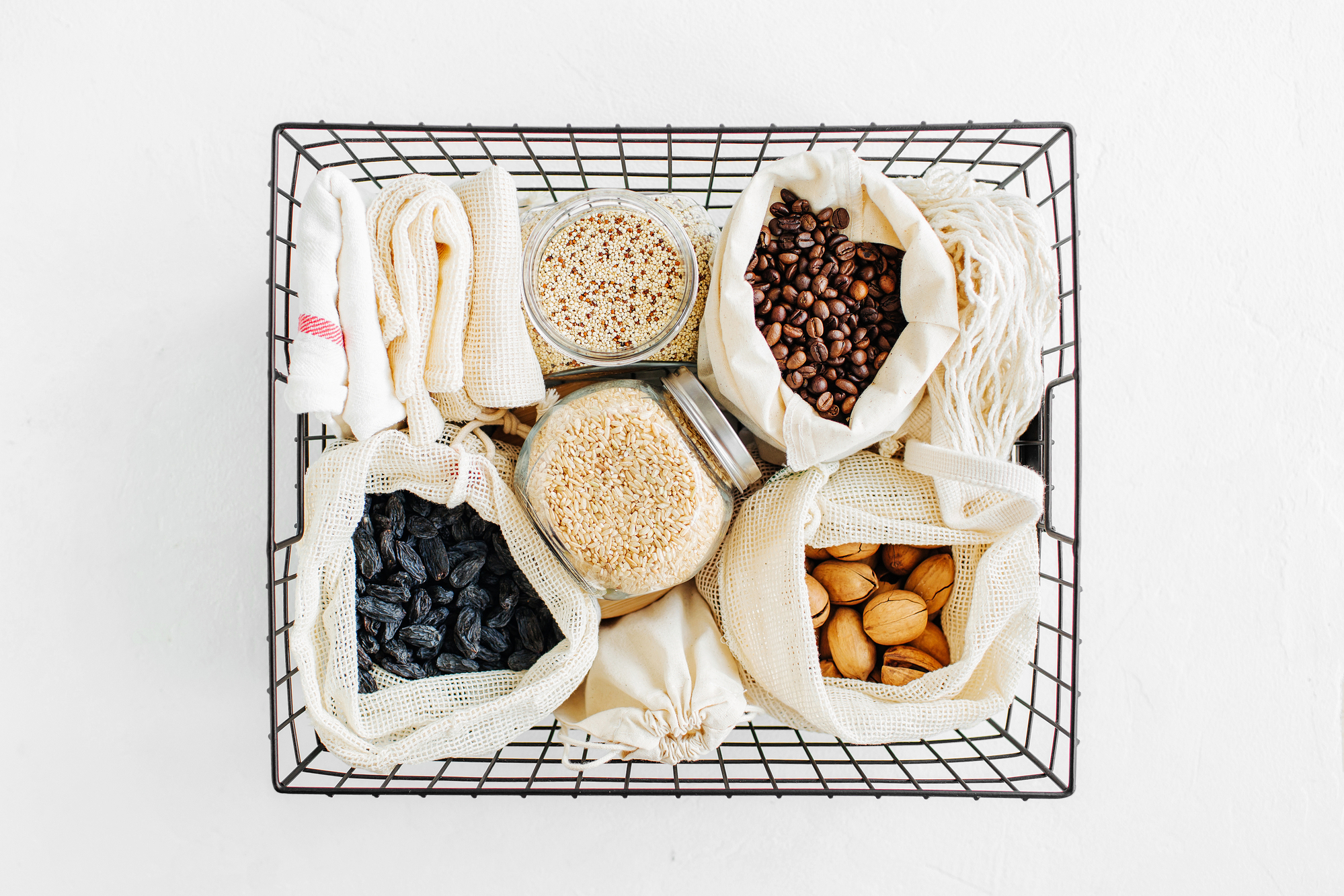 3 KEY TIPS TO REDUCE YOUR WASTE?
The first step is to think about where and how you are currently using plastic. Consider easy ways you can change or reduce this, such as:
Remember to bring along your reusable shopping bags to the shops, or use a cardboard box; refuse plastic straws or BYO reusable straws
Buy from shops (just like ours) that have bulk food dispensers; buy food in bulk; shop at your local farmers market. Then when storing this food use a reusable lunchbox, containers or jars, and use beeswax food wraps!
Do not buy plastic bottled water - fill a reusable bottle from the tap; take your reusable coffee cup to the café; opt to sit in for a cup; make it at home or in the office; Choose to purchase drinks in glass bottles (H2G TIP: make your own nut milk at home!)
A bonus tip from us is to be a forward thinking citizen. Pick up that plastic bag blowing in the street, or any empty food containers, wrappers, straws, etc. and dispose of these thoughtfully!
---
HEAD TO YOUR LOCAL FARMERS MARKETS
The markets are full of fresh fruit and vegetables, bread, eggs, honey and more wholesome fresh foods. You can also find other dry goods in bulk such as nuts, beans, cereals, etc. - meaning you can buy as much as you need and also at a lower cost than you would if it were packaged!
Handy Tip: Find organic food markets across Sydney, Newcastle and the Central Coast here, as well as a list of Melbourne Farmers Markets or right across Victoria. For Australia wide markets search this directory.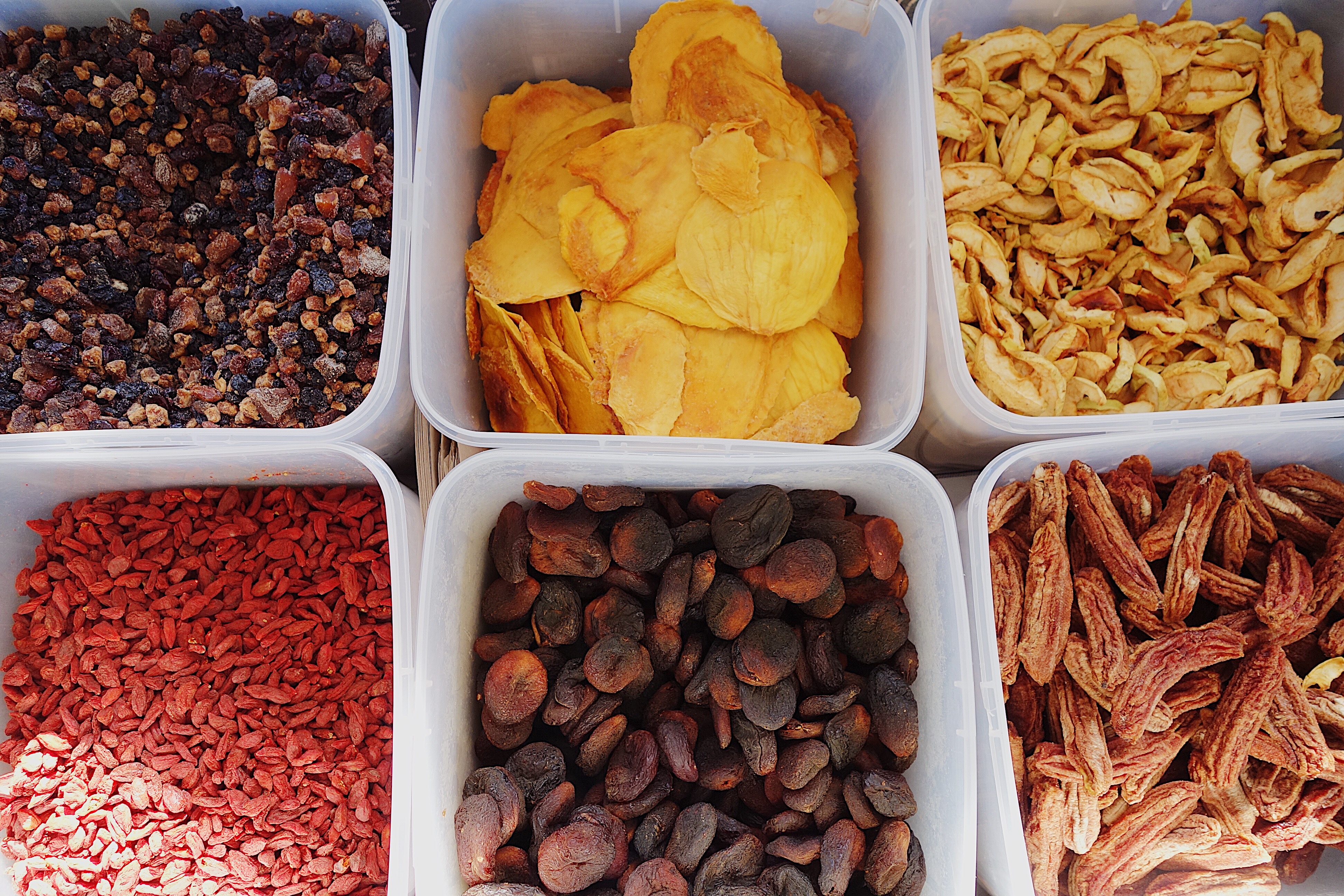 ---

USE YOUR OWN CONTAINERS
Take glass jars and/or containers from home to bulk wholefood stores in your local area is also a great way to reduce plastic. Our Honest to Goodness Sydney-based shop offers a 5% discount if you purchase more than 1kg out of our bulk bins! We provide paper bags as well as sell reusable shopping bags to make sure your goodies can be taken home safely, whilst avoiding those nasty plastic bags you get from supermarkets.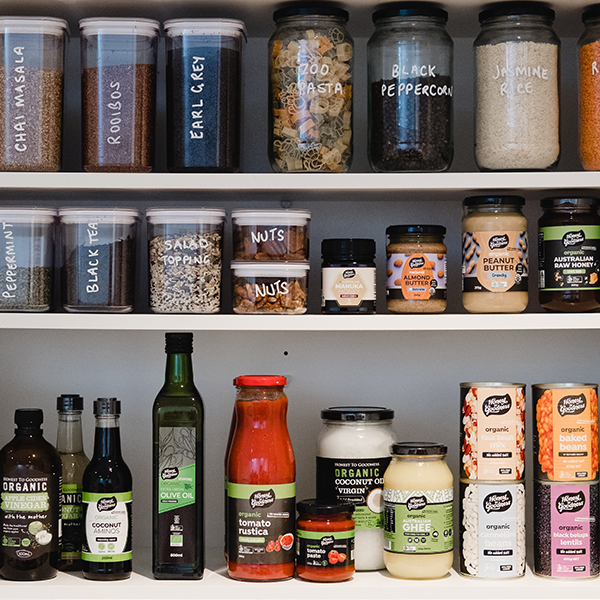 Handy hint: Try bringing your own container to the deli or butcher as well!
---
JOIN A FOOD BUYING GROUP/CO-OP
Or start one yourself! If you have limited options to purchase or buy in bulk by yourself, simply get together with a group of friends, colleagues or local community to start your own food buying group. You can order our wholefood products in bulk and split them up across the co-op members (and then into your own containers), both of which reduces plastic packaging and saves money! Win-win!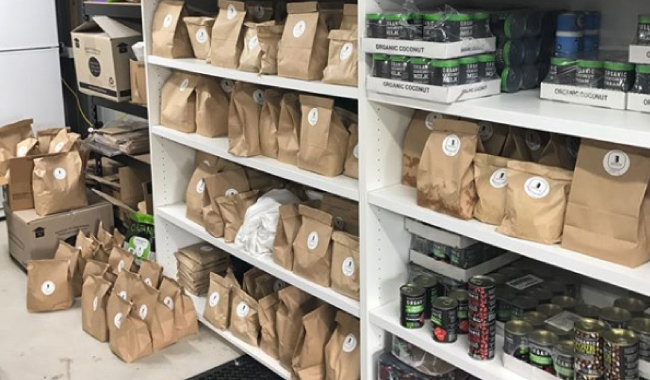 ---
HONEST TO GOODNESS PACKAGING
We too feel strongly about the amount of plastic waste that is generated today and we are trying to make a conscious effort to minimise plastic use wherever we can, whilst also trying to keep our food products as fresh and as secure as possible.
We have done extensive research and trials with biodegradable packaging options and continue to do so as new technologies are coming onto the market all the time. The key here is to provide a compostable option that has sufficient good oxygen barrier properties that allow the food inside to remain fresh and tasty, free from pests and can be kept for an extended period of time - you don't want your organic nuts going soggy! We are excited to see evolutions of sustainable product packaging and sustainable protective packaging for order fulfilment, and are currently trailing some innovative new products.
Unfortunately at this moment to date we have not had any success sourcing film for our retail packets that are truly compostable and that also satisfy the key criteria for storage/shelf life. If you are aware of anything out there please do let us know! Learn more about our packaging here.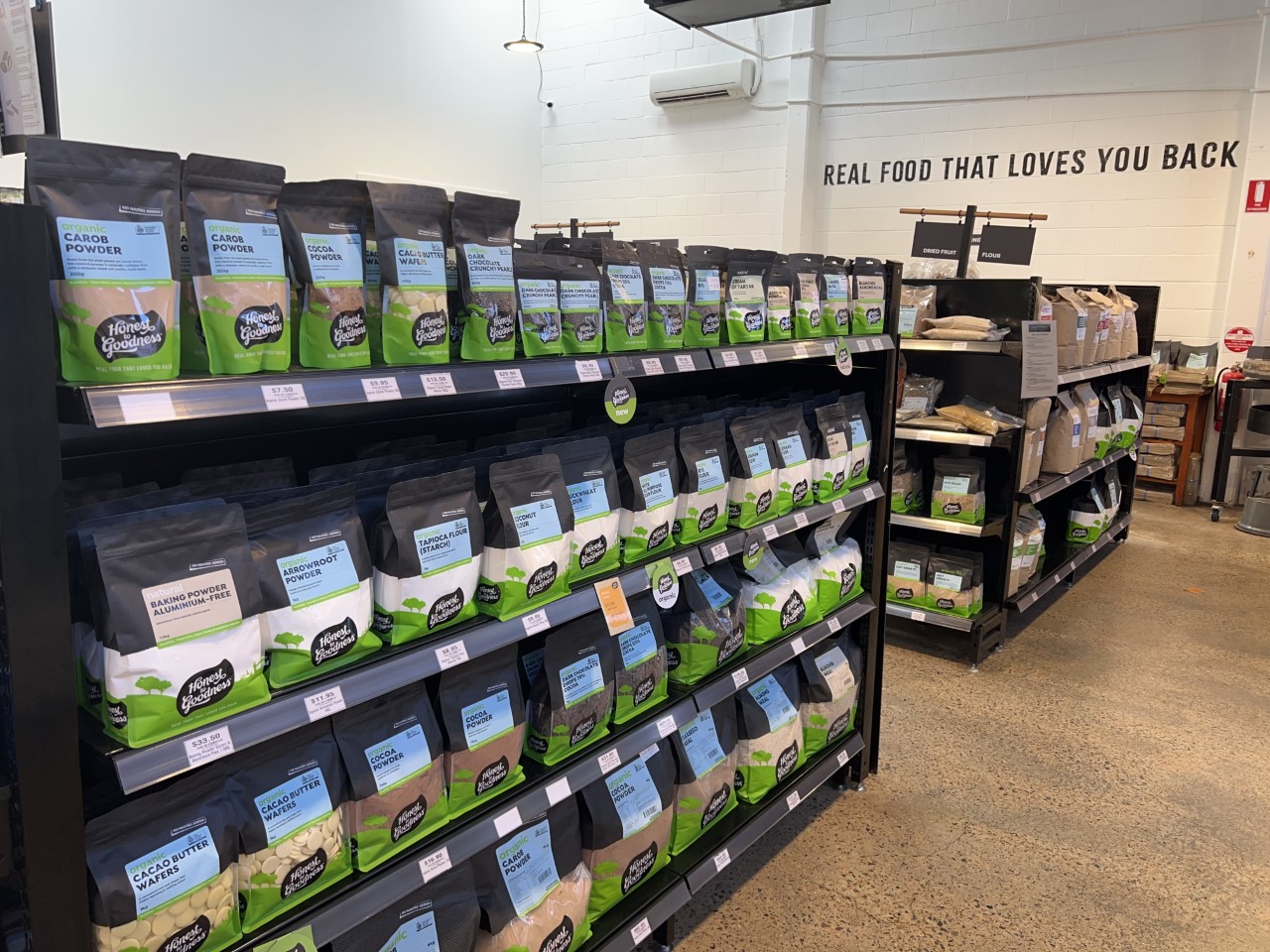 We have also looked into simple cardboard and paper options however unfortunately, these kinds of materials do not provide adequate protection from the atmosphere and also quite often break in transit. We do continuously look for appropriate alternative packaging and hope one day soon that there will be a good solution for us .
Our current retail and bulk plastic packaging have been designed to be reusable – as you will notice it has a resealable zip at the top! A lot of customers have told us they use our packets for a range of things, from refilling the bags with more wholefoods, to even storing their pegs in the laundry!
For online orders our order packing specialists carefully wrap fragile items in sustainable paper-based alternatives to bubble wrap.
---
HOW WE REDUCE OUR WASTE
Honest to Goodness is a certified B-Corporation (B-Corp). B-Corporations represent an emerging group of companies worldwide that are using the power of business to create a positive impact on the world and generate a shared and durable prosperity for all.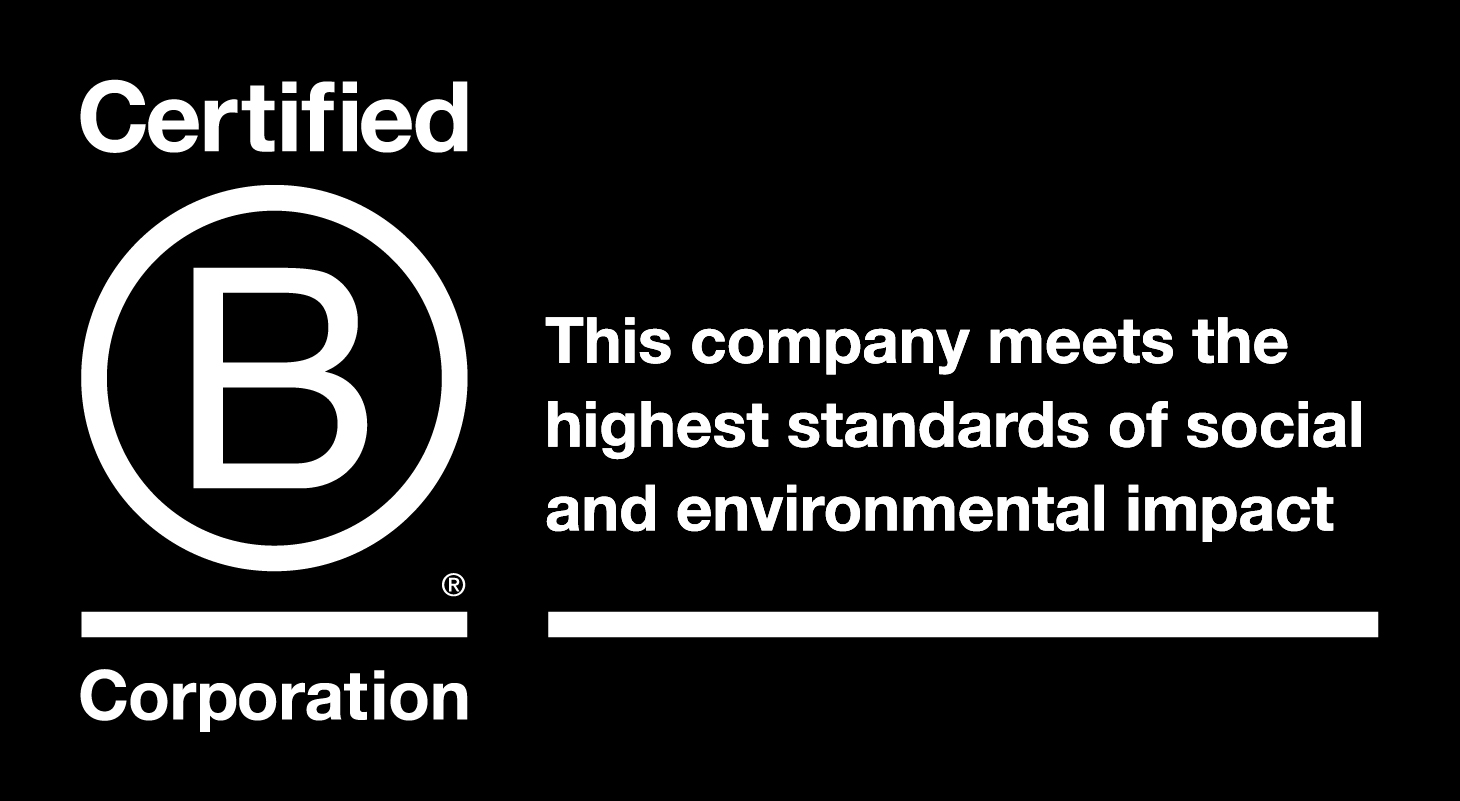 ---
On a final note, we have always been 100% plastic shopping bag free in our Sydney store. Also at least 50% or more of our products are supplied in bulk, BPA free cans, glass jars or using paper packaging.
Read more about our sustainability values here.