After months of designing our new look, our new packaging is beginning to arrive! Many of our products will still be in the signature Honest to Goodness green and black, but with a cleaner, more modern look. We think our new look makes quite the statement and reflects who we are today... We can't wait to hear what you think!
These changes will be rolling out over the coming weeks – keep an eye out for our new packaging on your local store shelves.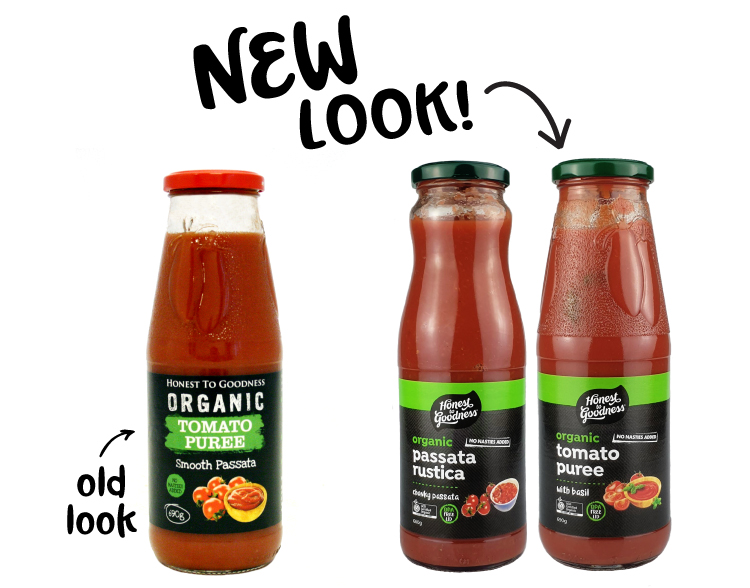 ---
CHANGES TO PACKAGING
While our look might be changing, our products and values are not! At Honest to Goodness, we aim to have a positive impact on both people and the planet. We believe that healthy, sustainable living should also be affordable, and it's a big part of why we are a Certified B Corporation! We also joined the Net Zero initiative, which you can learn about here.
To further reduce the plastic we use as much as possible, we are making a few changes to our packaging. We have invested in new packaging that is more durable and shipping friendly. This packaging will reduce the amount of "empty air" included with some of our products, which means less plastic needed to package.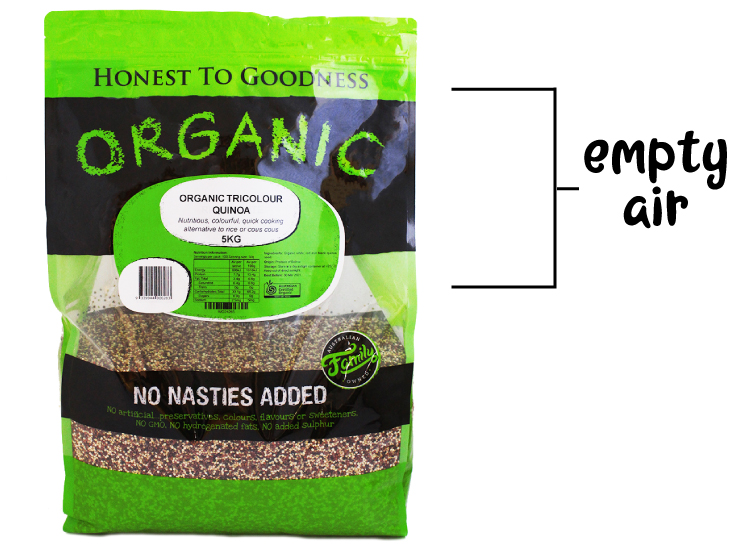 As we like to pack as much goodness as possible into each bag, some of the current sizes no longer fit into our new packaging. Accordingly, some of our product pack sizes will be changing slightly eg. Our Organic Walnuts Halves & Pieces 5KG will now be available as Organic Walnut Halves & Pieces 4KG. But not to worry, the same great product you know and love will still be the same on the inside!
We remain committed to continually seeking out the best packaging options for our products that are as sustainable as possible, while also protecting the product and ensuring long shelf life. You can learn more about our sustainable packaging journey here.