Packed with protein, fibre and a whole lot of nutrients, quinoa is a fantastic addition to your diet. Quinoa comes in a wide range of colours including pink and purple! We stock white, red and tricolour varieties (white, red and black), which are all are organic, sustainably grown and ethically sourced.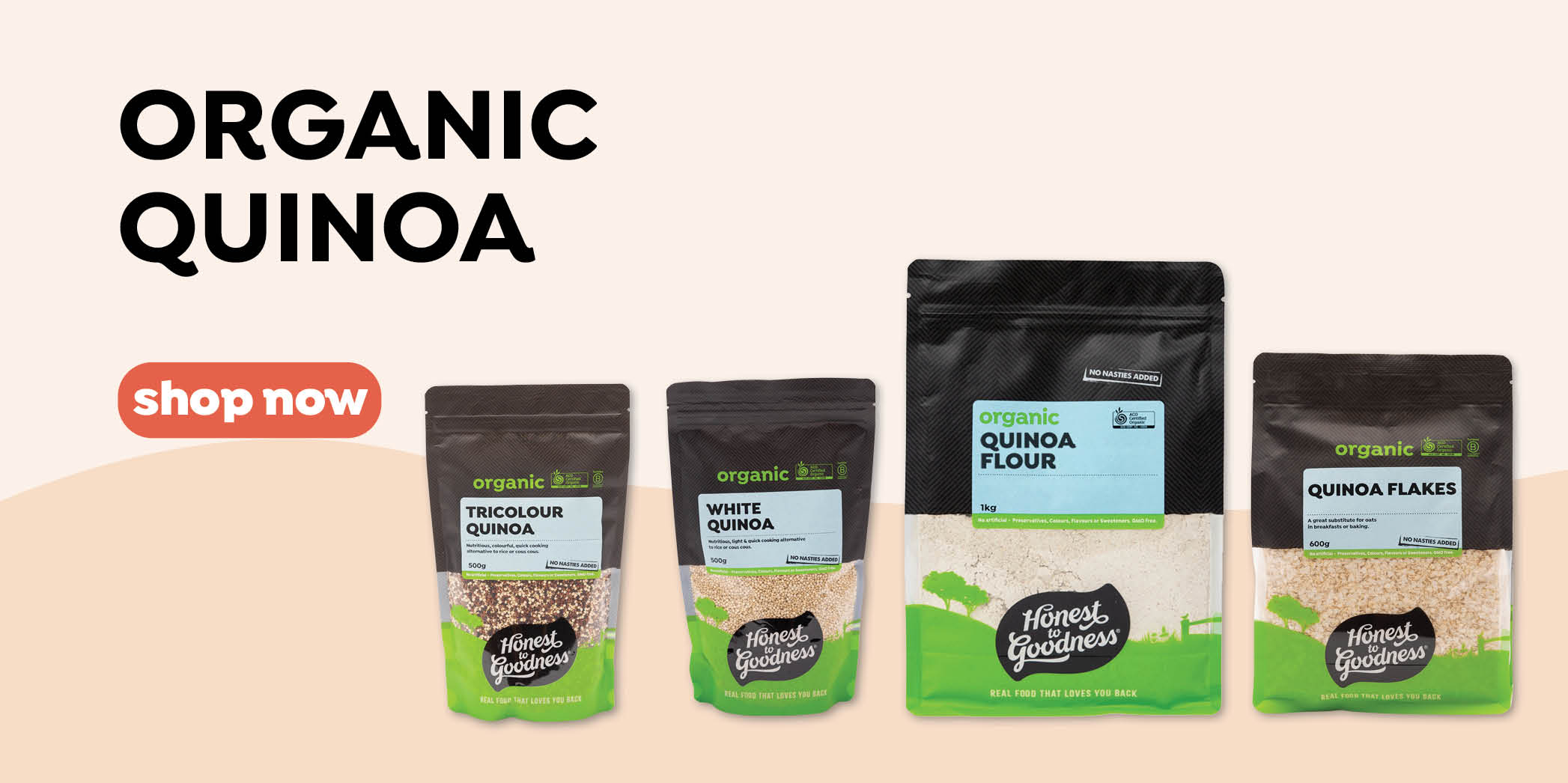 Quinoa cooks quickly and easily no matter the colour, with very little room for error (unlike rice!). Head to the bottom for an easy cooking guide. To help you make the most of this super food, we have also put together 7 easy recipes using quinoa, check them out:
---
COCONUT QUINOA PORRIDGE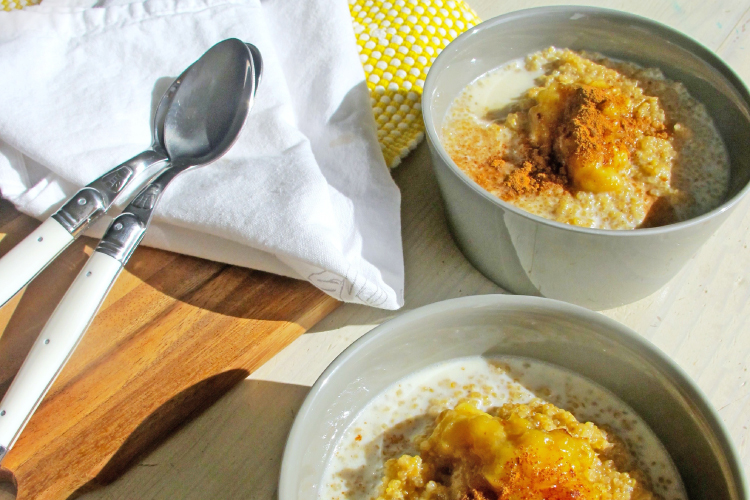 When cooked in milk and sweetened with a dash maple, quinoa makes a deliciously warming porridge that fuels you through the day.
Coconut Quinoa Porridge Recipe
---
GLUTEN FREE SEED CRACKERS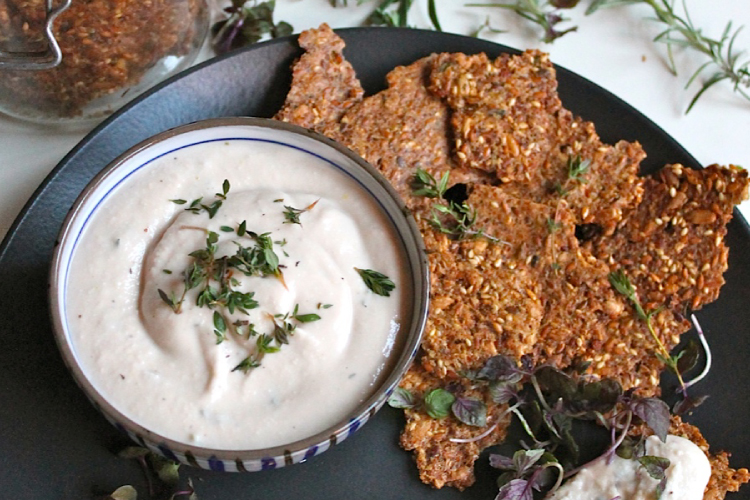 Create tasty, homemade crackers with quinoa. Perfect for scooping hummus and for a quick afternoon pick me up at the office.
Gluten Free Seed Crackers Recipe
---
VEGETABLE QUINOA SUSHI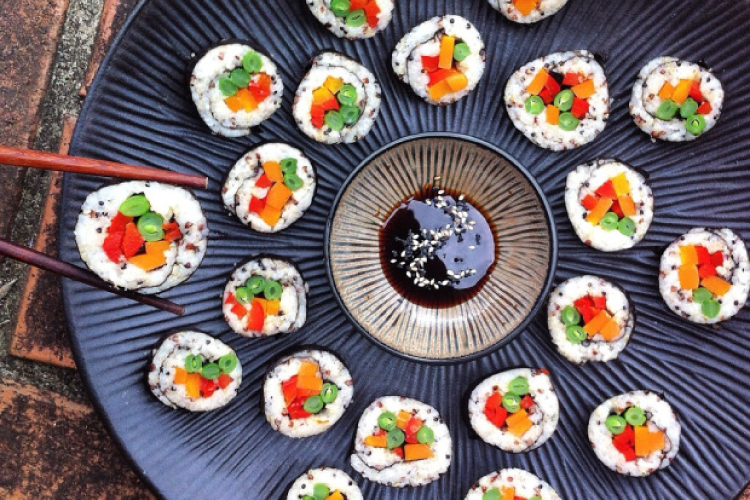 A twist on the classic, combining quinoa with rice makes these rolls higher in protein. You can omit the rice all together if you prefer.
---
COLOURFUL MEXICAN QUINOA SALAD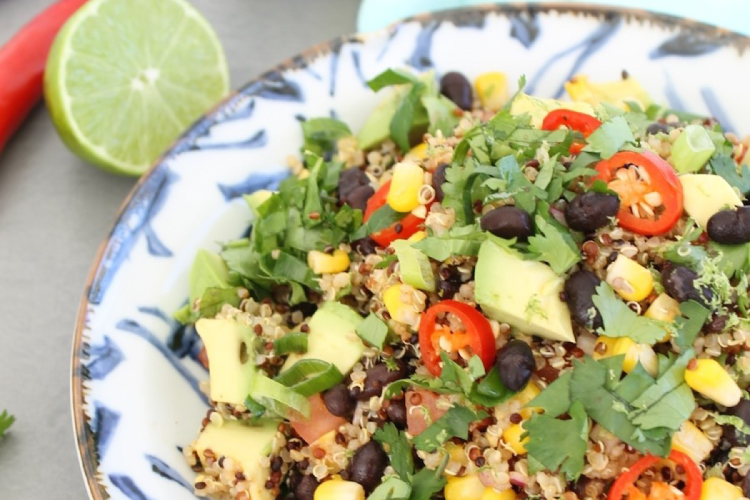 Quinoa is delightful in salads, adding texture and complex carbohydrates. This Mexican inspired salad is fresh, flavoursome and a crowd-pleaser.
Colourful Mexican Quinoa Salad Recipe
---
QUINOA VEGGIE BURGER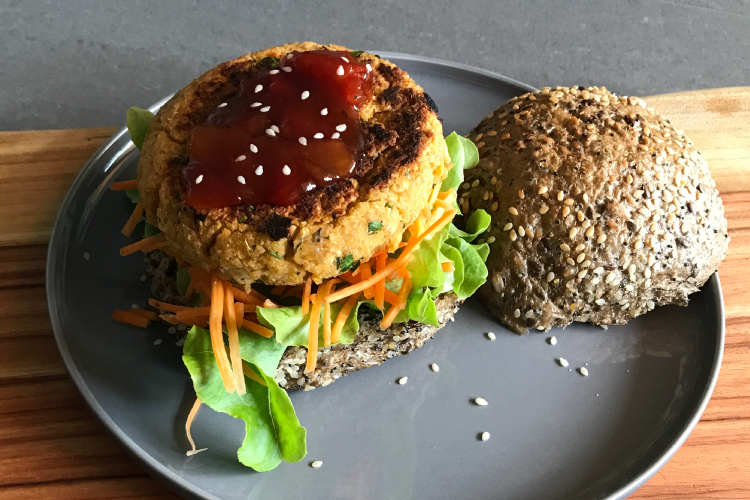 Quinoa gives this veggie burger recipe a protein hit, making it a super satisfying and filling meat-free meal.
---
ONE DISH MEXICAN QUINOA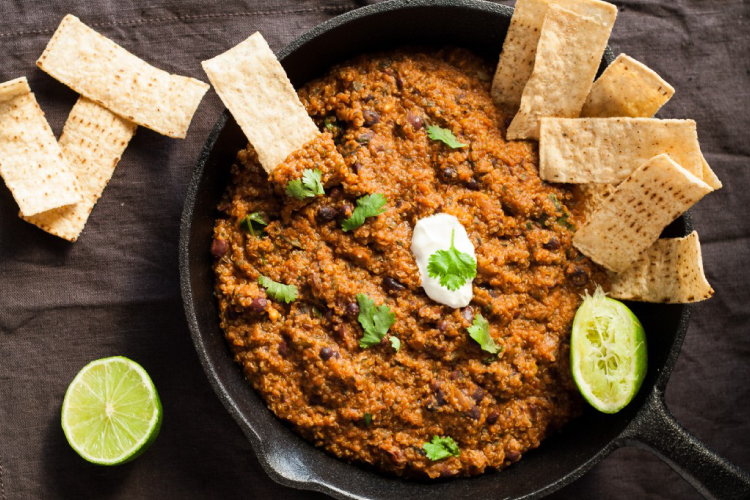 Not only is clean up a breeze with this one-dish meal, but it is also ready to eat in just 20 minutes! Serve with sour cream and corn chips for a tasty nacho night.
One Dish Mexican Quinoa Recipe
---
FLOURLESS CHOCOLATE QUINOA CUPCAKES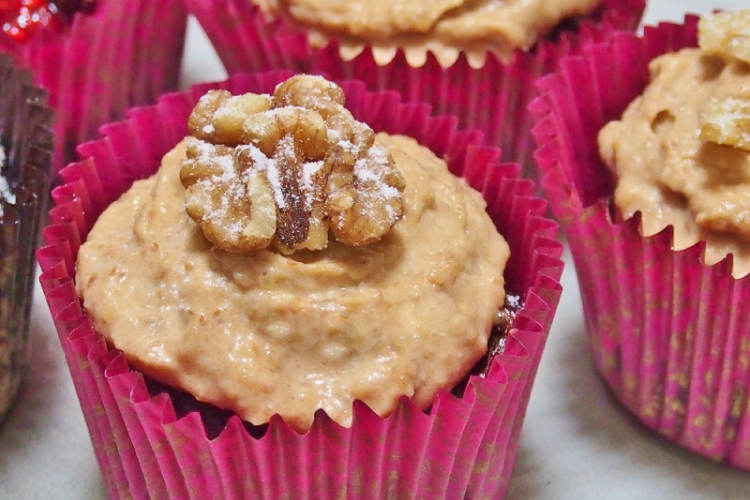 Quinoa in a cupcake? Who would have thought! Acting as a flour replacement, the quinoa helps give these gluten-free cupcakes a super moist, fluffy texture. You won't even notice the quinoa - we promise!
Flourless Chocolate Quinoa Cupcakes Recipe
---
HOW TO COOK QUINOA
The ratio is 1 cup of uncooked quinoa to 2 cups of liquid (water or stock).
Rinse quinoa thoroughly to remove any natural bitter flavour.
Add rinsed quinoa and cooking liquid to a medium saucepan, then bring to a boil.
Reduce heat to low, cover and simmer until tender and most of the liquid has been absorbed (10 to 15 minutes). You can tell that it's cooked when it is a little translucent in the centre and looks like it has a circular 'tail'.
Fluff with a fork and season if desired.