Hey there Date lover! As you are probably already aware, being a date lover yourself, Medjool Dates are incredibly versatile in ways you can use them. Get to know a little bit more about Medjool Dates and 10 delicious ways to use them in baking, cooking and snacking!
---
The King of Dates
Medjool Dates - also known as the King of Dates are not the same as dried dates. Medjool dates begin as a yellow fruit and ripen to an amber/dark brown colour upon which they are picked fresh from the date palm. The darker the date the riper (and sweeter) it is.
They are known for their:
Large size
Freshness (no preservatives or chemicals are added)
Soft texture – thanks to it's high moisture content
Rich flavour
Due to their large size, rich aroma and melt in your mouth texture, the Medjool Date is one of the most popular varieties of fresh dates. Although they are high in (natural) sugar, dates are welcomed in moderation as an alternative to refined sugar because they are also high in fibre and are a great source of essential minerals.
Organic Medjool dates are also an incredibly versatile ingredient when preparing both sweet and savoury dishes!
Did you know: Medjool dates don't completely freeze! Thanks to their low water content and high sugar content, dates can be enjoyed straight from the freezer. Try freezing them as a refreshing, chewy snack. When frozen they take on a chewy, toffee like consistency. Yum!
---
10 Delicious Ways to Use Dates
If you need ideas for how to use up a heavenly stash of dates, here are 10 easy ways:
Bliss Balls
Using all natural ingredients, these bliss balls are filling and packed with goodness.
Keep a stash of these super snacks on hand for an energizing bite. Store them in the fridge for a chewier snack, or batch make these and keep in the freezer so you're never stuck short!
Try using our Omega seed mix as a base, and blend with fresh Medjool dates- no added sweeteners necessary. Once you get your perfect base right, try customizing them with different flavours, or roll them in different things to change the texture or colour. We love Matcha, hemp, chia, cacao nibs, trail mix or sesame seeds. Get creative and try native or dried fruit powders, roasted seeds or chocolate for different flavours.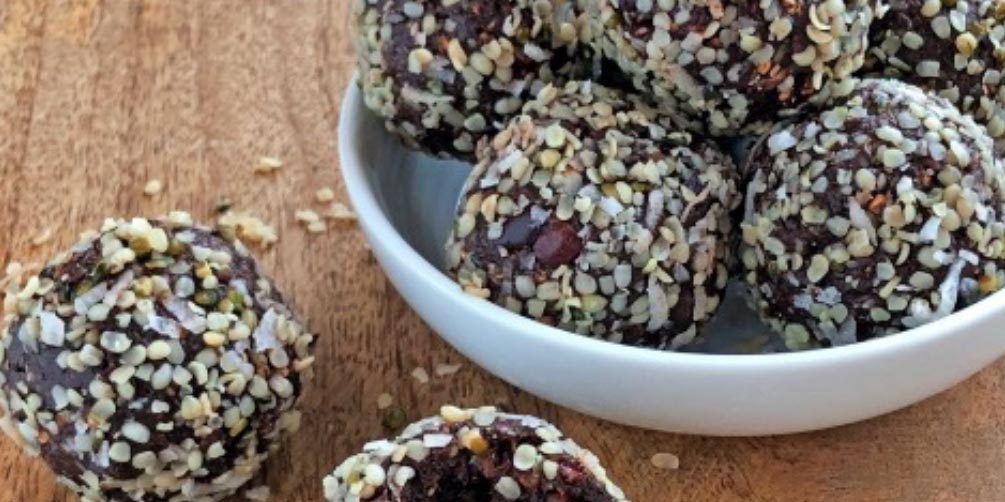 ---
VEGAN ROCKY ROAD BITES
A Vegan friendly take on an iconic sweet treat, did we mention it was healthy too?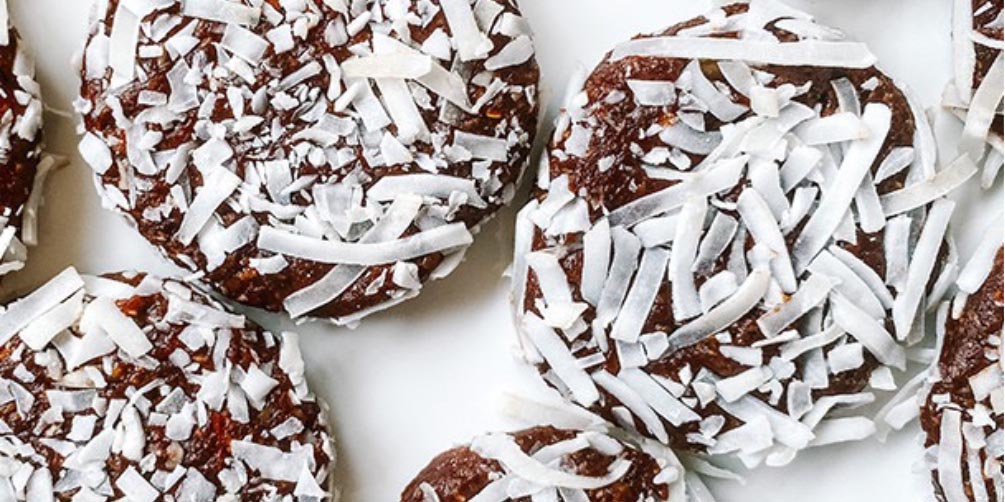 ---
STUFFED DATES
Stuff them with nuts, coconut, fresh fruit, soft cheeses or even crystallised ginger. These are great for an afternoon pick me up, dessert or on the side of a cheese board.
If you're feeling extra fancy, try stuffing them with nut butter and coating them in chocolate for a guilt free dessert. Your guests will love them - if there are any left to share!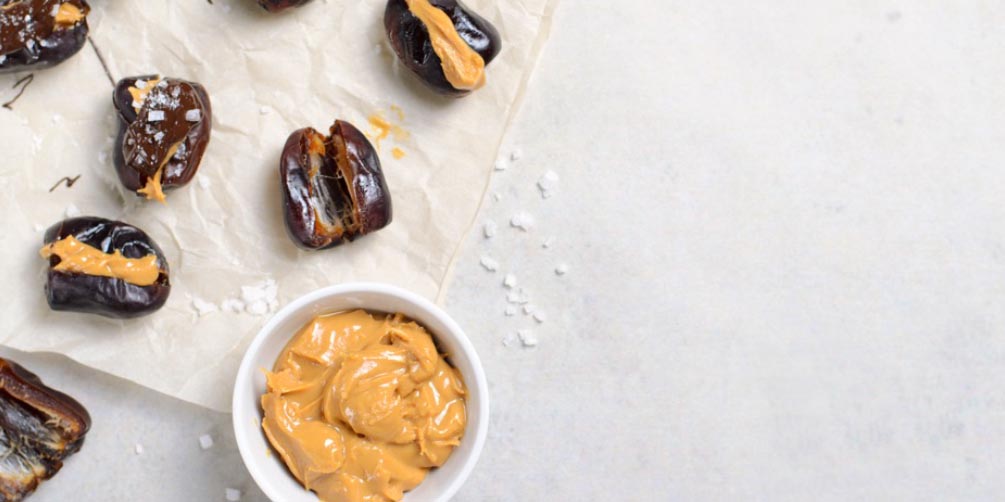 ---
ORGANIC VEGAN CHOCOLATE DATE SLICE
Dates lend their natural sweetness to decadent desserts like cakes, slices and puddings so you can cut back on or omit the amount of sugar you use.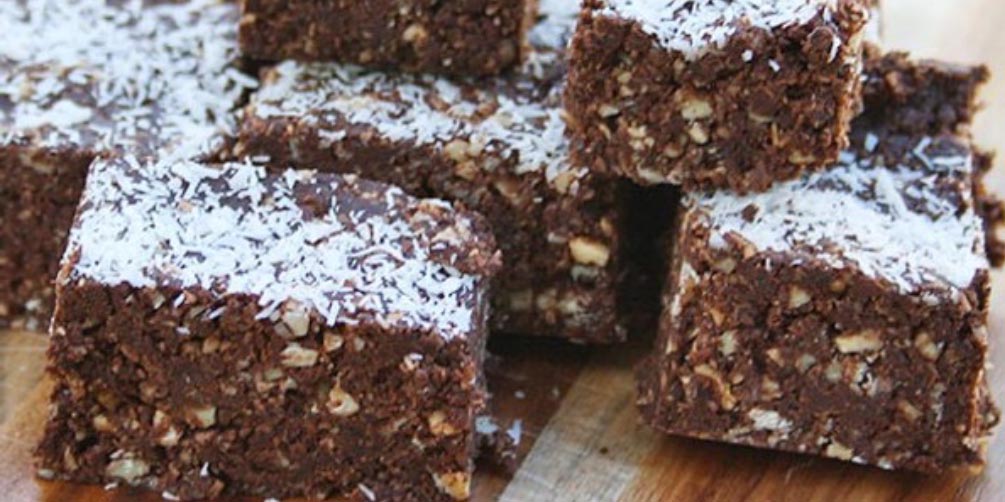 ---
DATE CARAMEL
A delicious caramel, without any added sugar. Drizzle on top of ice cream, cakes or eat by the spoonful.
To make this caramel, combine 1 cup of Medjool dates (pitted), 1/2 cup organic brown rice syrup, 1/2 cup organic coconut milk, 1/4 tsp vanilla extract and a pinch of Himalayan salt in a high speed blender or food processor on high until very smooth and creamy. Add more coconut milk for a runnier caramel.
Try using the date caramel as an icing for this delicious Mocha loaf cake.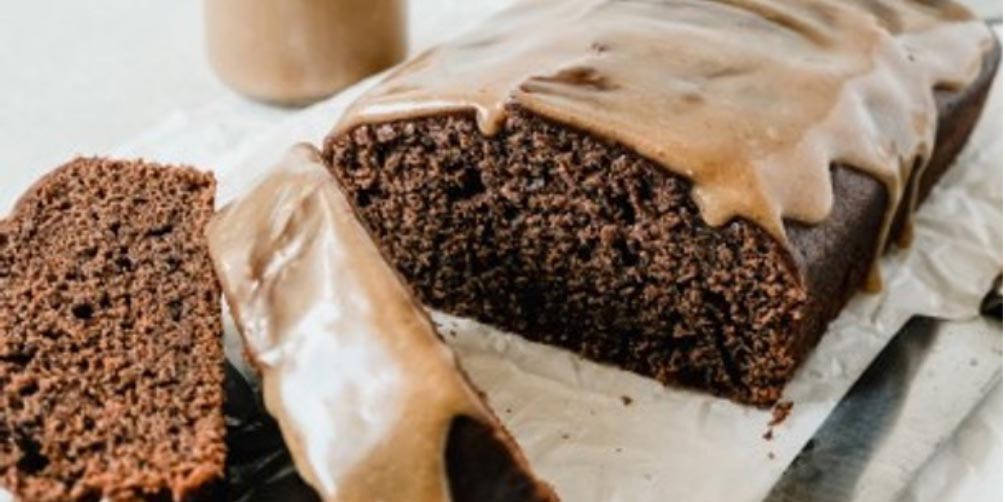 ---
SMOOTHIES
Use Medjool dates as a natural sweetener to give your smoothie a thick and creamy texture as well as a boost of fibre. They pair great with bananas, ginger and cinnamon.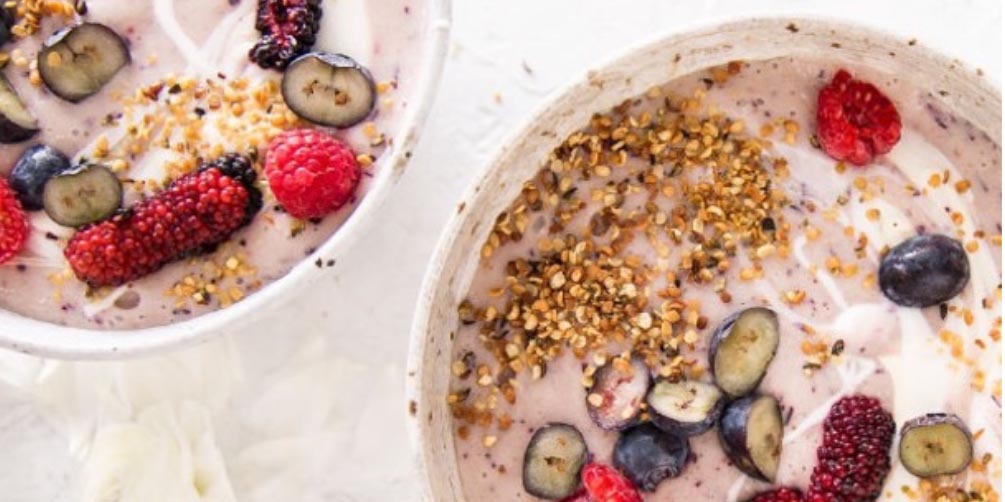 ---
FRUIT CRUMBLE
Try adding dates to your next crumble, or use the dates as a brown sugar replacement. Chop them roughly or finely and pop them into the mixture on top, or with the fruit. As they break down with the heat, their natural sugars will improve the depth of flavour.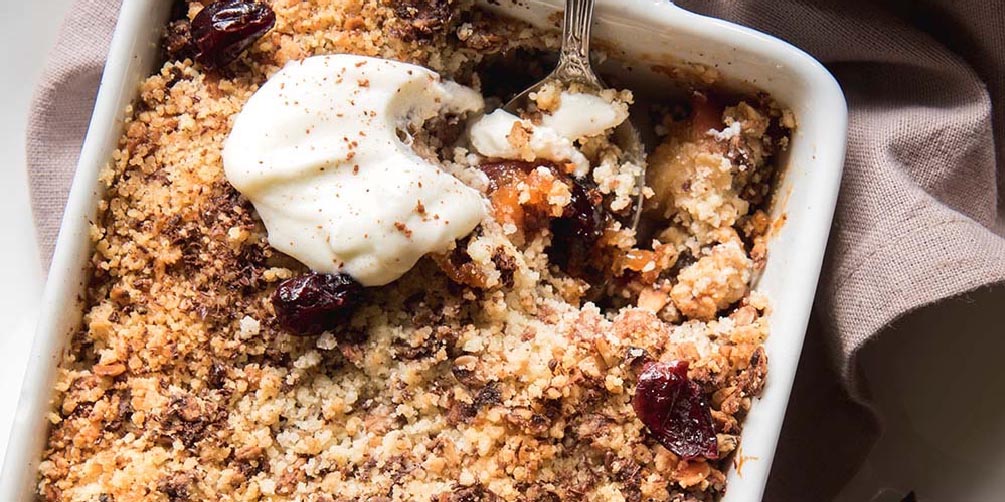 Try adding dates to our Quinoa Fruit Crumble
---
TAGINE
Adding fruits to slow cooked dishes allows the natural sweetness to infuse with the spices and meat, creating a flavourful dish.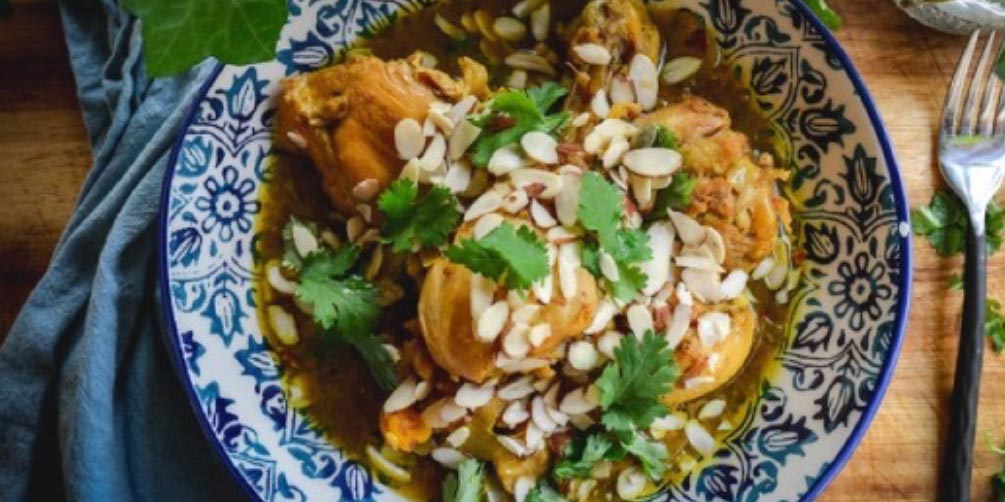 Try adding dates to our Chickpea Tagine for a bit of a sweet touch
---
SALADS
For a bright, fibre packed salad toss chopped Medjool dates through to add some flavour and texture. This will stand out on any table and pair great with any protein.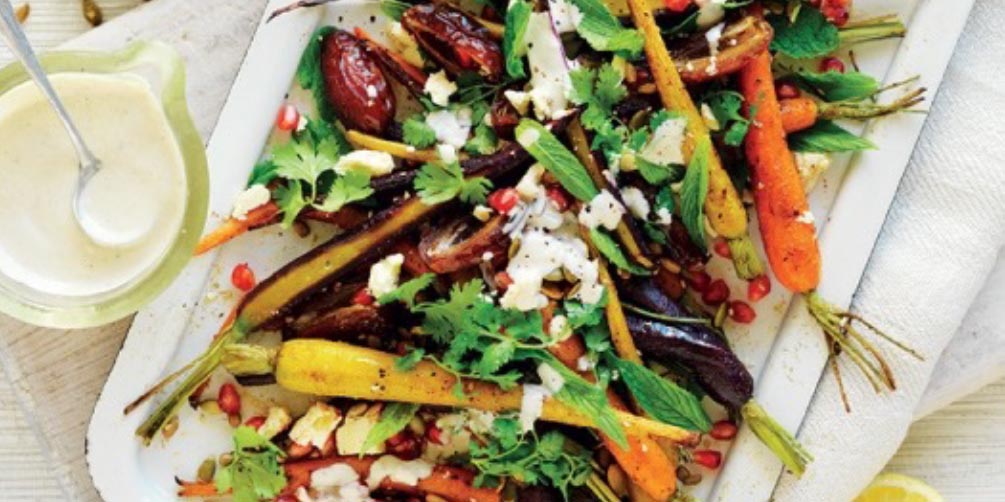 Try adding dates to our Roast Pumpkin and Baby Spinach Vegan Superfood Salad
---
SWEET & SAVOURY

Pair dates with pulses and grains to make a delicious stuffing, with a burst of sweetness. Try this delicious stuffed eggplant and add your choice of veggies and protein.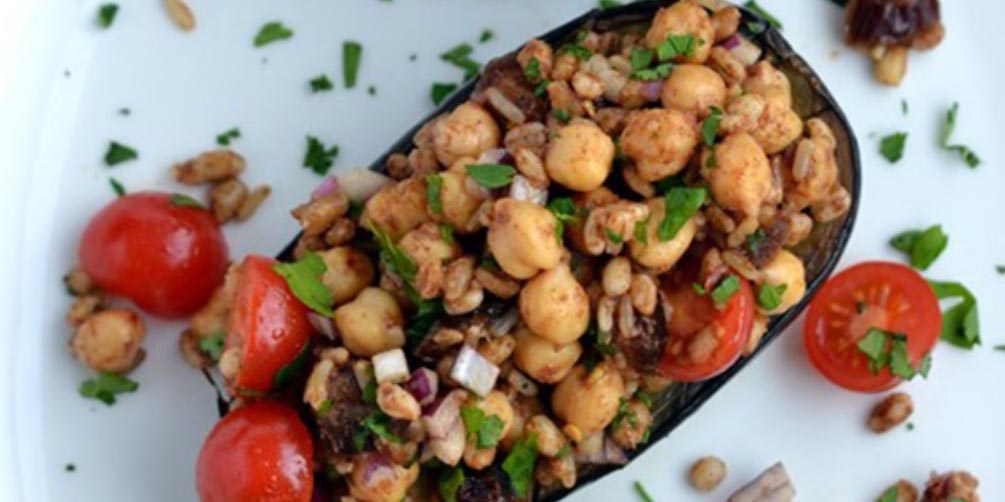 ---
With so many delicious way to incorporate Medjool Dates into your everyday meals and baking - what are you waiting for?