It is often said that the best way to someones heart, is through their stomach and we couldn't agree more!
Nothing says "I love you" quite like a decadant dessert stuffed with chocolate or strawberries... or both! And you just can't beat a sweet treat made with wholesome ingredients - no nasties added. To help you give your sweetheart some sugar, here are our favourite, wholesome dessert recipes that will make anyone swoon.
---
RICH CHOCOLATE TART WITH A CREAMY CARAMEL FILLING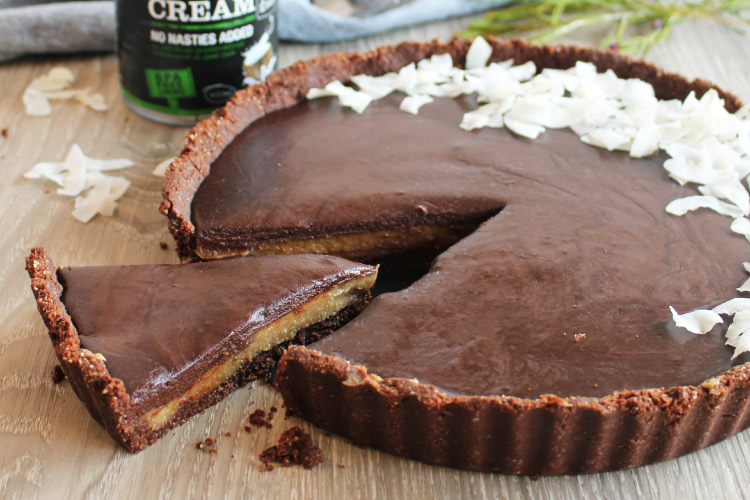 Is there any better duo than chocolate and caramel? This no-bake tart is irresistably creamy, delightfully rich and vegan-friendly.
Rich Chocolate Tart with a Creamy Caramel Filling Recipe
---
STRAWBERRY, RASPBERRY & POMEGRANATE DESSERT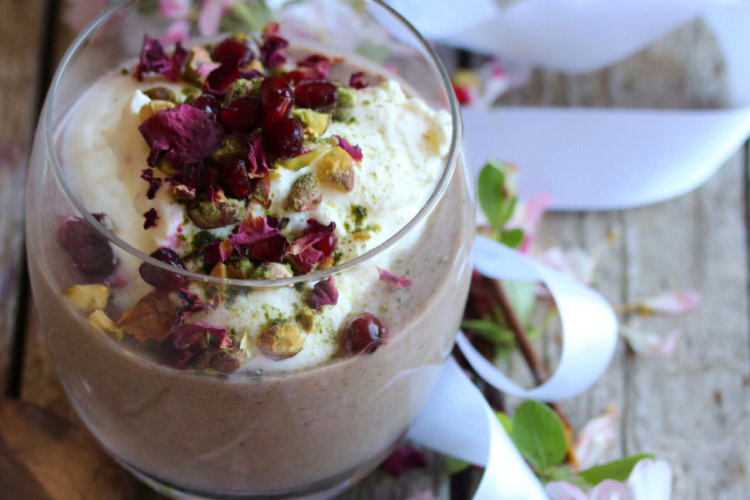 Beans for dessert? Who would have thought! The beans are used to create a creamy mouthfeel and a pudding you just can't keep your spoon out of. It has a fruity, coconutty flavour that tastes divine.
Strawberry, Raspberry & Pomegranate Dessert Recipe
---
STRAWBERRY PANNA COTTAS WITH CHOCOLATE GRANOLA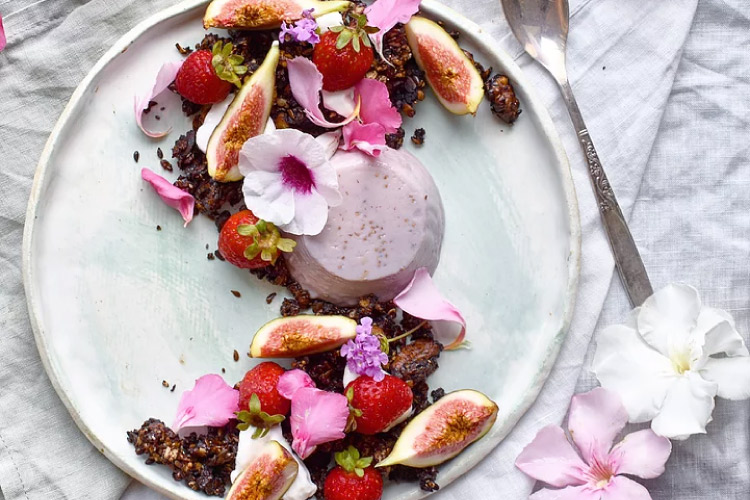 Fresh strawberries and thick coconut milk makes these panna cottas one of the most flavoursome and delicately creamy treats you can imagine!
Strawberry Panna Cottas with Chocolate Granola Recipe
---
VEGAN DARK CHOCOLATE ALMOND BUTTER CUPS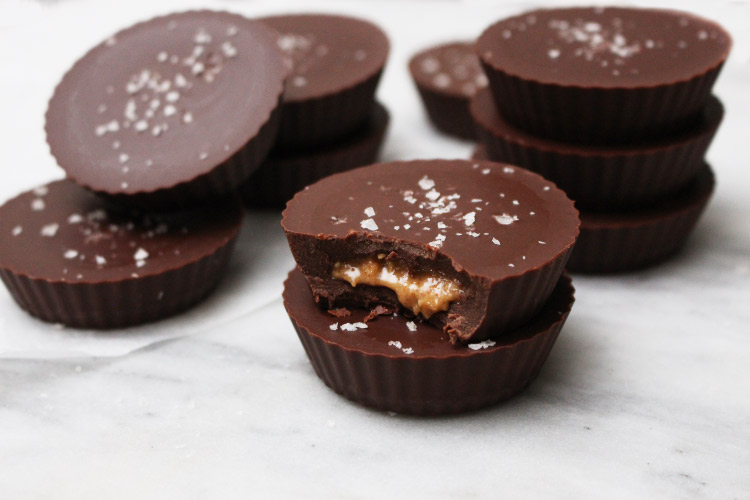 Rich, creamy, vegan almond butter cups made with just a few wholesome ingredients! Placed in a box and wrapped with a bow, these treats also make a cute, homemade gift.
Vegan Dark Chocolate Almond Butter Cups Recipe
---
BLUEBERRY 'CHEESECAKE' SQUARES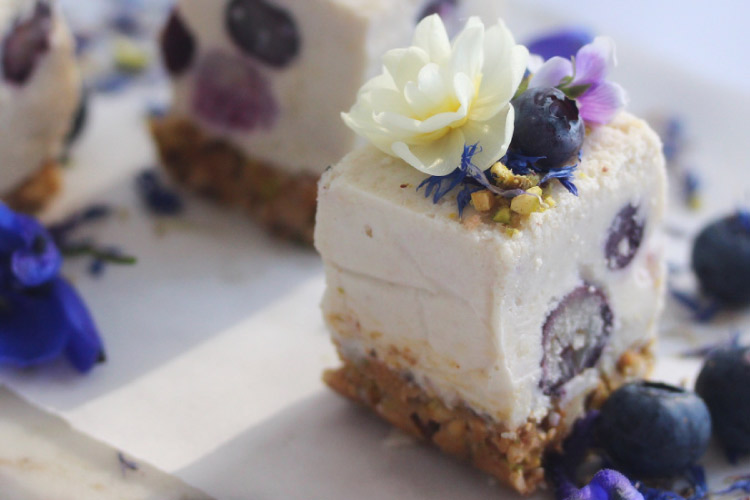 It looks like a cheesecake, tastes like a cheesecake... but it contains no cheese! This creamy, dreamy blueberry 'Cheesecake' is actually made from cashews with no baking required. It's absolutely delicious and a delightful dessert.
Blueberry 'Cheesecake' Squares Recipe
---
NUT BUTTER STUFFED CHOCOLATE DATES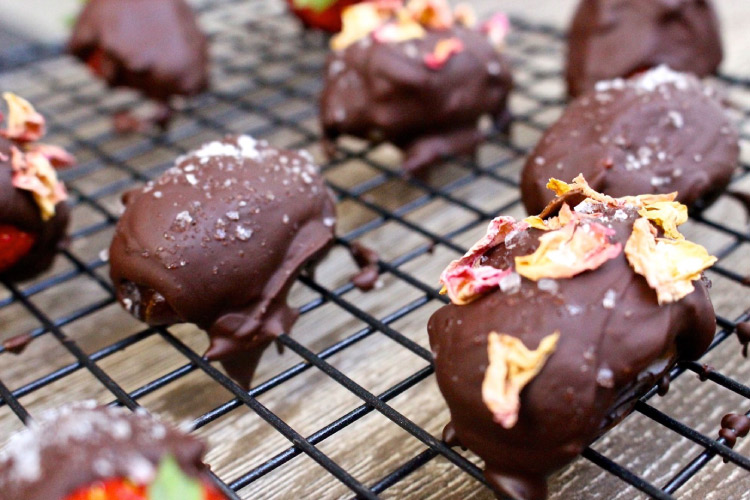 Fancy a date on date night? Our organic Medjool dates are already crazy good on their own, but when you add a little bit extra, you can create the ultimate treat!
Nut Butter Stuffed Chocolate Dates Recipe
---
RICH DARK CHOCOLATE BROWNIES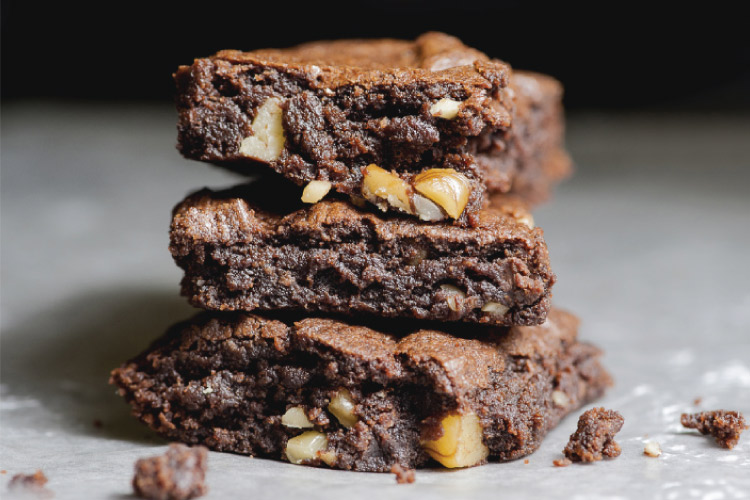 Pieces of crumbly chocolate combined with delicious walnuts to create one of the best tasting brownies you'll ever experience. To perfect the dessert, top it off with a light and fluffy mascarpone based cream and fresh blueberries.
Rich Dark Chocolate Brownies Recipe
---
STRAWBERRY & CREAM KISSES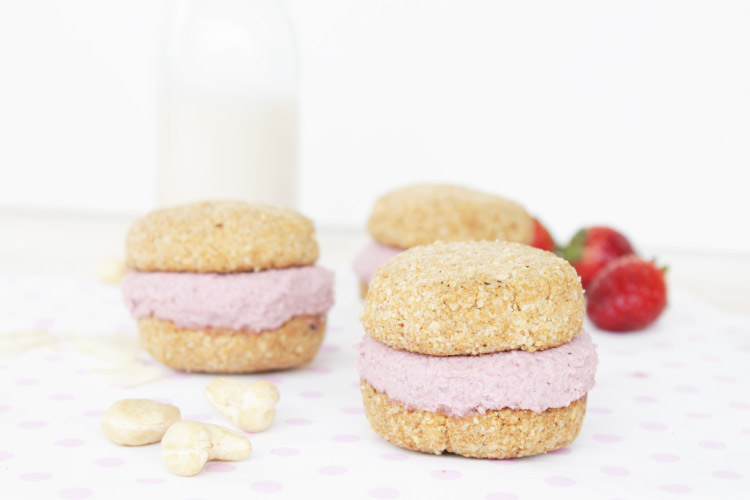 These Strawberries and Cream Kisses are made with nothing but simple and nourishing ingredients. Gluten-free and vegan friendly, these cookies are full of flavour, crunch and cream!
Strawberry & Cream Kisses Recipe
---
VEGAN CHOC PEANUT BUTTER CAKE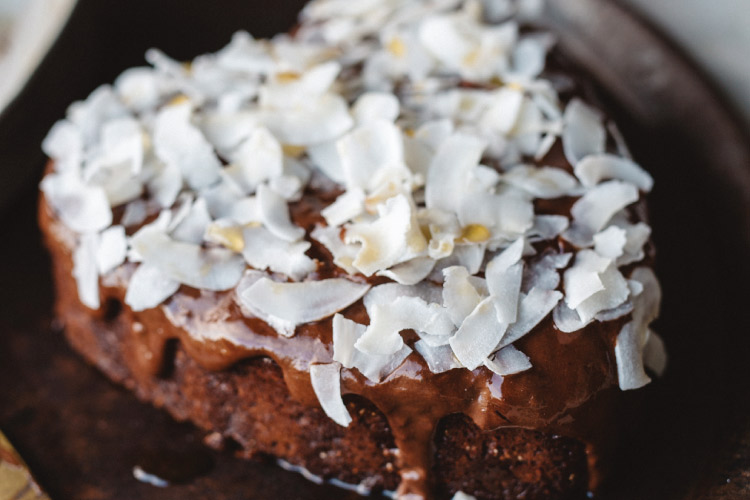 A cake so decadent, you would never even know it's gluten free and vegan-friendly! A perfect treat to end the night.