Here at Honest to Goodness we do our best to source local Australian supply of organic & natural wholefoods wherever possible and provide them to our community. We feel so lucky and grateful that our very own beautiful country can nourish us with such amazing, locally grown ingredients!
Check out some of our most popular Australian goodies and where they come from…
---
ORGANIC SULTANAS
Our Organic Australian Sultanas are grown on certified organic Thompson seedless grapevines close to the Darling and Murray Rivers located in northwest Victoria / southwest NSW, which is an area known for dry heat conditions. Our Organic Sultanas are naturally dried without the use of any oils or preservatives. Perfectly sweet in taste and soft in texture!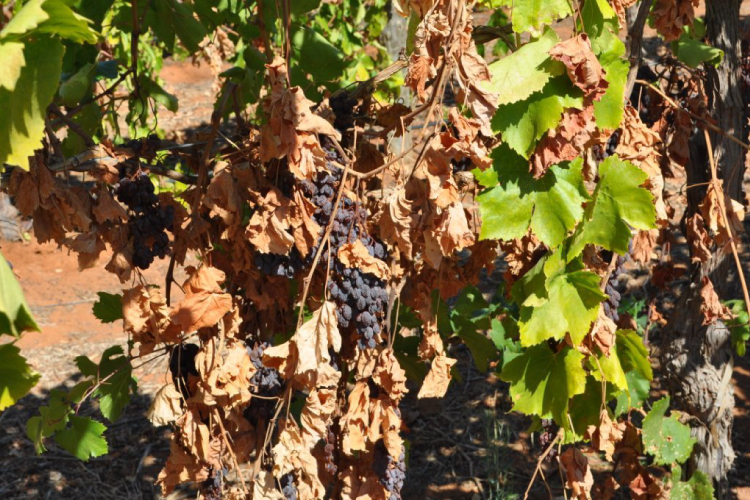 ---
ORGANIC ALMONDS + INSECTICIDE-FREE ALMONDS
Yes, all of our raw almonds are grown right here in Australia! They are a versatile variety of nut that provides a great natural source of protein, dietary fibre, vitamin E and other goodness.
Organic: South Australia is home to these delicious, high quality certified organic almonds
Insecticide-Free: These almonds grow in the Australian Riverland Area of Victoria and South Australia. Grown without the use of synthetic pesticides, these almonds are also stored without the use of artificial chemicals and are not heat treated.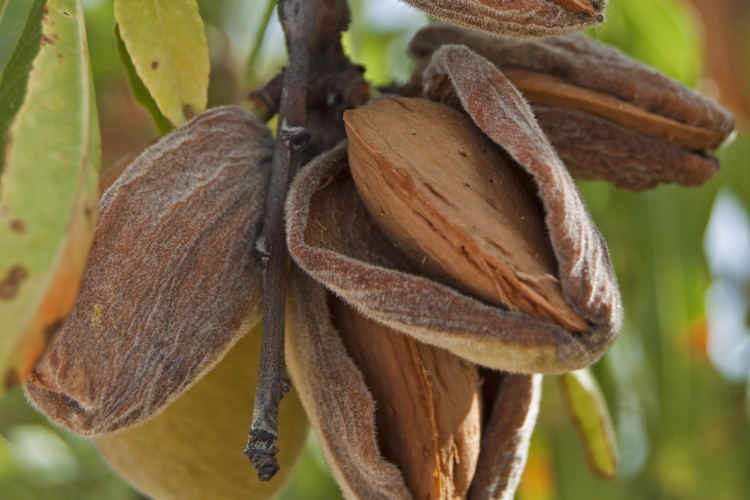 ---
ORGANIC RAW HONEY
Our Organic Raw Honey is made from beautiful native Australian Eucalyptus trees, sourced from beehives located across eastern Queensland, NSW and Victoria. Organic Raw Honey is known for being naturally rich in antioxidants, minerals, vitamins, enzymes, phytonutrients and prebiotic properties.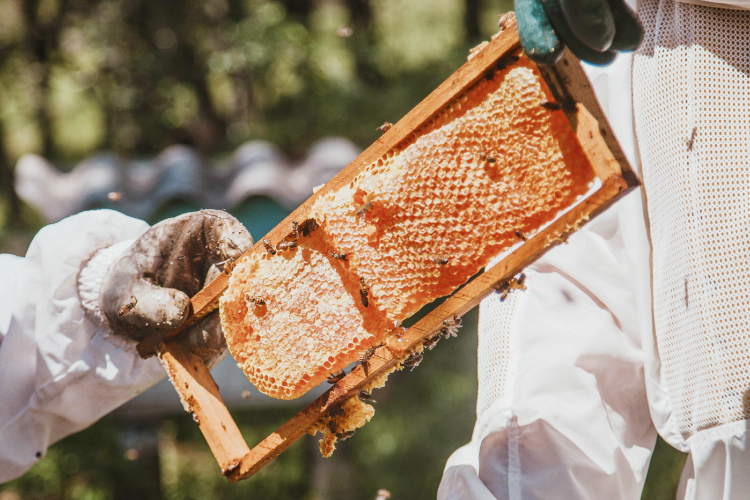 ---
AUSTRALIAN HULLED HEMP SEEDS
Our Australian Hulled Hemp Seeds come from farmers from across Tasmania, Victoria, South Australia and New South Wales, who implement sustainable farming methods. Sustainable agriculture is the practice of growing food in a way that preserves and enhances the environment.
Hulled hemp seeds contain the perfect 1:3 balance of omega 3 and 6, protein, fibre, magnesium, zinc and iron. Coupled with its incredible nutritional benefits the hemp plant actually has well over 25,000 different uses, being used to make clothing, plastic, paper, construction materials, biofuel and rope, to name a few.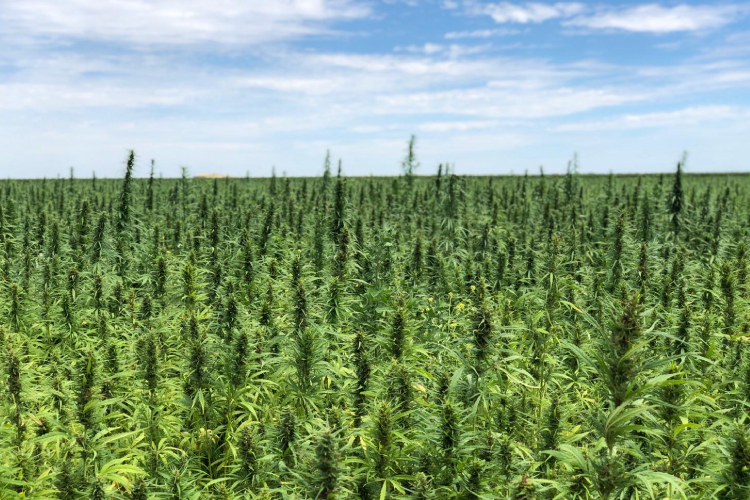 ---
OTHER AMAZING AUSSIE-GROWN GOODIES INCLUDE:
Australian Sunflower Seed Kernel
Organic & Natural Almond Meals
+ loads more!!
---
OUR AUSTRALIAN PRODUCT SUPPLIERS:
THE AUSTRALIAN SUPERFOOD CO
The Australian Superfood Co has created a unique range of food products richly infused with Australian native bush food; a powerful, diverse and exciting superfood group with exceptional nutritional properties. Learn more
KINDRED ORGANICS
Kindred Organics is our Aussie-grown quinoa and buckwheat supplier based on the North-West coast of Tasmania. This husband and wife duo are the producers of the first commercially grown, organic quinoa crop in Australia. Learn more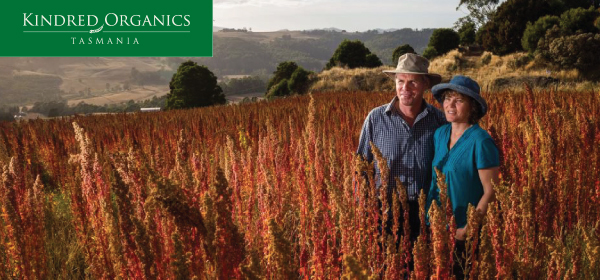 BERRINGA
Established for over 20 years, Berringa is an Australian owned company, based in Melbourne (Australia). They only source 100% Australian honey and are passionate about the quality and integrity of they honey they provide. Berringa are strong advocates and supporters of sustainable farming and work closely with beekeepers to ensure good farming practices. Learn more
SIMPLYCLEAN
Located in Northern NSW, Simplyclean is a family owned Australian business. Simplyclean manufacture a wide range of healthy and earth-safe home care products with no compromise on cleaning performance. They do not use nasties like SLS, SLES, PEG, parabens, mineral oils or diethanolamides, and instead make use of the natural ingredients Australia has to offer. Learn more
GREEN GROVE ORGANICS | JUNEE LICORICE & CHOCOLATE FACTORY
Junee Licorice and Chocolate Factory is located at the restored Junee Flour Mill, a historically rich landmark in the rural township of Junee, New South Wales. Junee Licorice and Chocolate Factory is operated by Green Grove Organics, a family operated, farm-based enterprise that has been practicing organic farming since 1962. The Factory produces a rapidly growing range of innovative, certified organic confectionaries that are almost iressitable. Shop range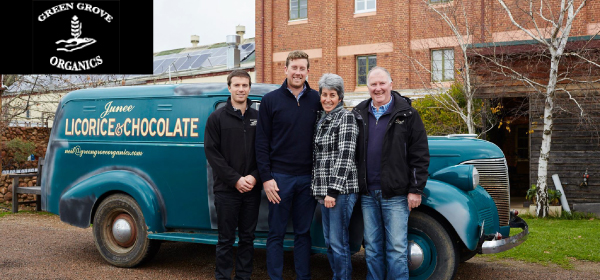 PLENTY FOODS
Pressed Purity is a family owned business, established in 1986 with their cold pressed oils manufactured at a one of a kind state of the art factory in Kingaroy, Queensland.
WHOLEGRAIN MILLING
Wholegrain Milling Co. is our supplier of high quality 100% certified organic flours, these flours are stone-ground or roller-milled. Based in Gunnedah, NSW, this family owned business produces nutrient dense, superior flour from high quality, primarily Australian grown grains. Learn more