When the temperature drops, we all head to the pantry looking for comfort foods. These quick, easy and nourishing winter recipes give you all the comfort you want as well as some well-needed goodness! Full of flavoursome herbs and spices, hearty beans, lentils and legumes, and filling grains & pasta - not to mention they're recipes the whole family will enjoy (yes, including the kids!).
Warm up from the inside-out with these Winter inspired recipes:
---
SPICED APPLE AND TRICOLOUR QUINOA PORRIDGE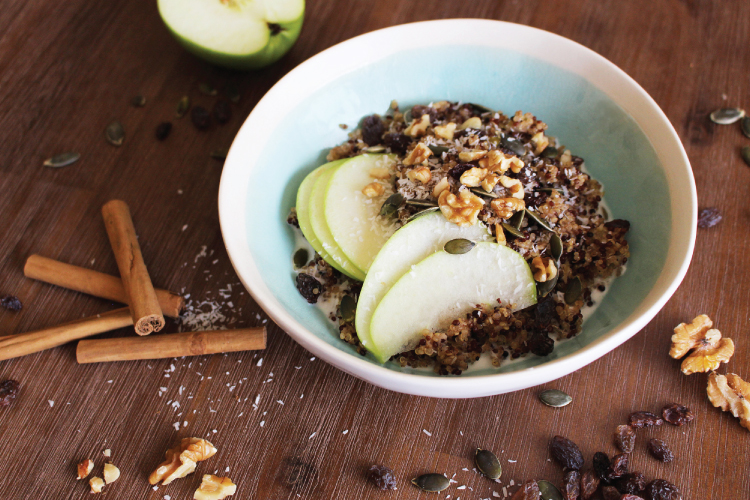 Warm up your mornings with decadent, nutrient-filled breakfast! An alternative to the classic oat porridge, this brekkie is made with organic quinoa, apple and delicious sweet spices.
Spiced Apple and Tricolour Quinoa Porridge Recipe
---
CHOCOLATE & OAT BANANA BREAD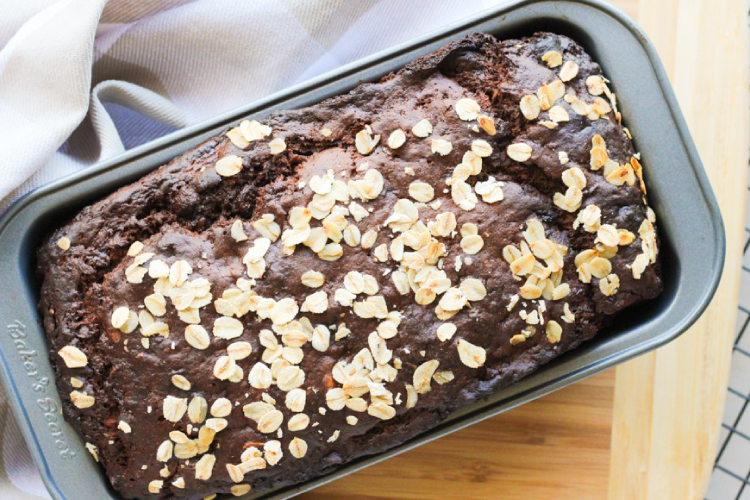 Lightly toasted with a generous spreading of butter, this Chocolate & Oat Banana Bread is a little slice of comfort! Eat a slice for breakfast or as a 3 pm chocolate pick-me-up.
Chocolate & Oat Banana Bread Recipe
---
ROASTED MISO VEGGIES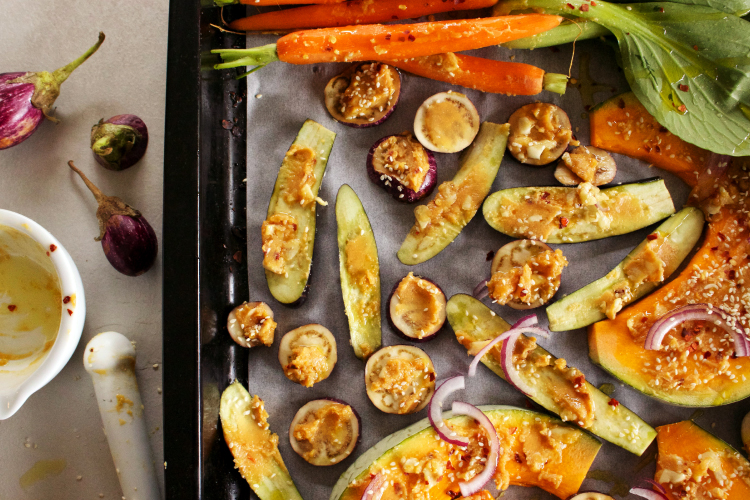 Add a pop of Asian flavour to your Sunday roast with these miso-coated roasted vegetables. You'll never go back to plain roasted veg again!
---
ROASTED PUMPKIN SOUP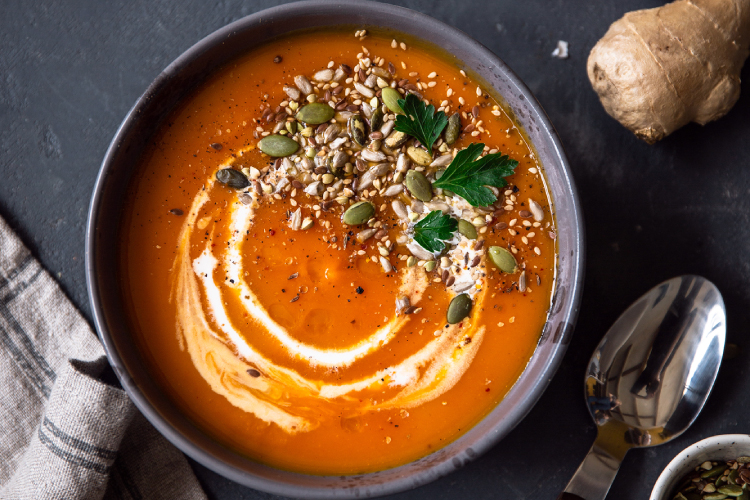 Pumpkin soup is a winter staple! This quick, easy and creamy soup with roasted pumpkin and warming spices is perfect for cold winter nights.
---
BLACK BELUGA LENTIL, SWEET POTATO AND COCONUT STEW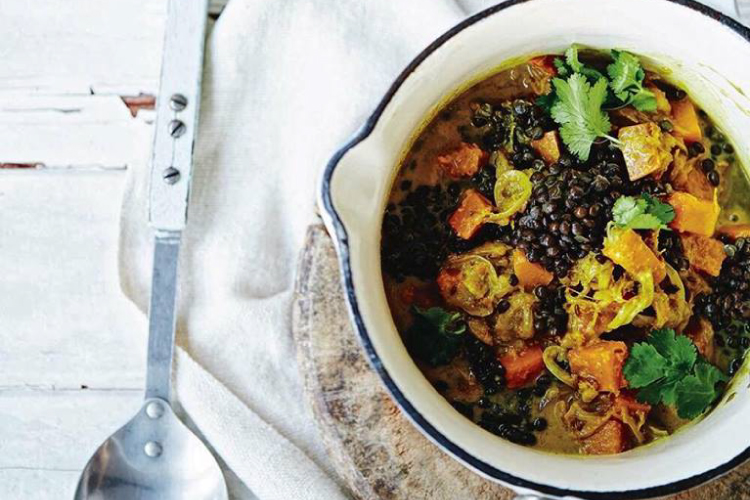 A hearty and wholesome stew that is quick to make and full of flavour. Serve with a heaping of rice, quinoa, buckwheat or a thick piece of sourdough bread!
Black Beluga Lentil, Sweet Potato and Coconut Stew Recipe
---
SLOW COOKER INDIAN BEEF CURRY
A set-and-forget slow cooker meal that is incredibly yum and perfect for cooler nights. You can easily adjust this recipe to suit what's in the fridge or your budget and it's great for lunch the next day too!
Slow Cooker Indian Beef Curry Recipe
---
SPAGHETTI BOLOGNESE WITH HIDDEN LENTILS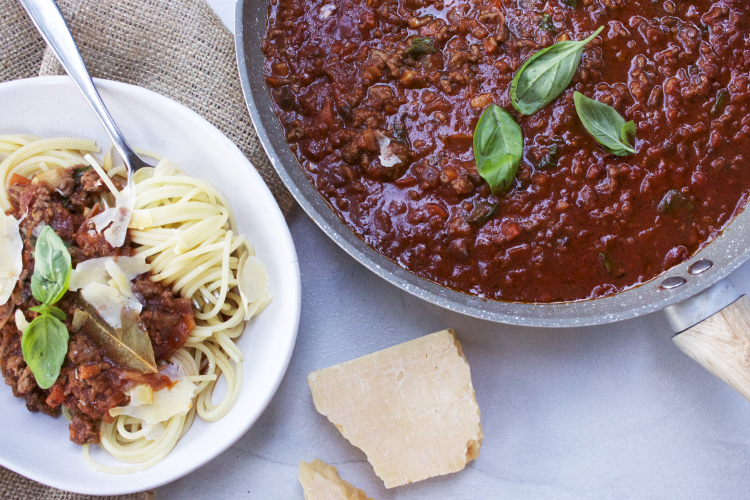 Often it can be hard to get kids to eat their veg, and during the colder months they need all the nutrients they can get to keep their immune system strong! Trick them into eating all the good stuff with this super tasty spaghetti bolognese recipe.
Spaghetti Bolognese with Hidden Vegetables & Lentils Recipe
---
STICKY DATE AND BANANA PUDDINGS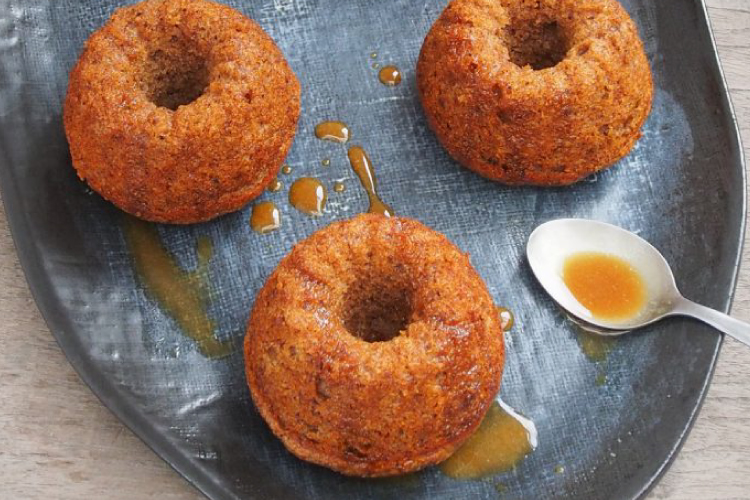 Sticky date puddings are a perfect after-dinner treat and a comfort food classic. Topped with a dairy-free coconut caramel sauce, this dessert is an absolute must this winter!
Sticky Date and Banana Puddings Recipe
---
CARAMELISED CHAI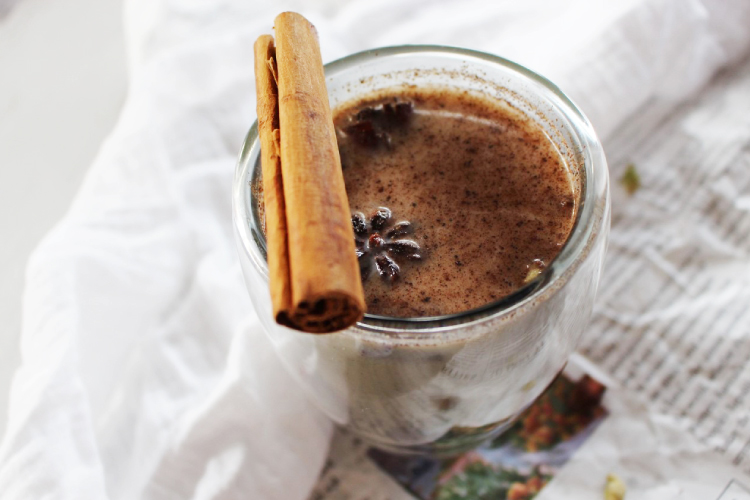 A warming alternative to coffee with a delightful caramelised flavour and aroma. Perfect for a cold wintery morning!
LATEST BLOGS
18th Oct 2021
Each unique oil fragrance has different benefits and can be used in a variety of natural home …
11th Oct 2021
In an innovative move that is likely to please chefs, Nonnas, pasta lovers and wellness seekers, …
27th Sep 2021
Experimenting with baking or thinking of taking your pastry creations to the next level? Using pu …