Yes it may be easier to just add a few spoonfuls of your favourite superfoods to a smoothie, but they can be used for much more than that! Each superfood in our range is not only naturally nutritious, but contains its own unique flavour profile too. This helps to transform recipes into healthy meals or snacks you WANT to eat.
We've put together 18 of our favourite supercharged recipes to help inspire you to use more superfoods in your diet!
---
BANANA LUCUMA DONUTS WITH LUCUMA GLAZE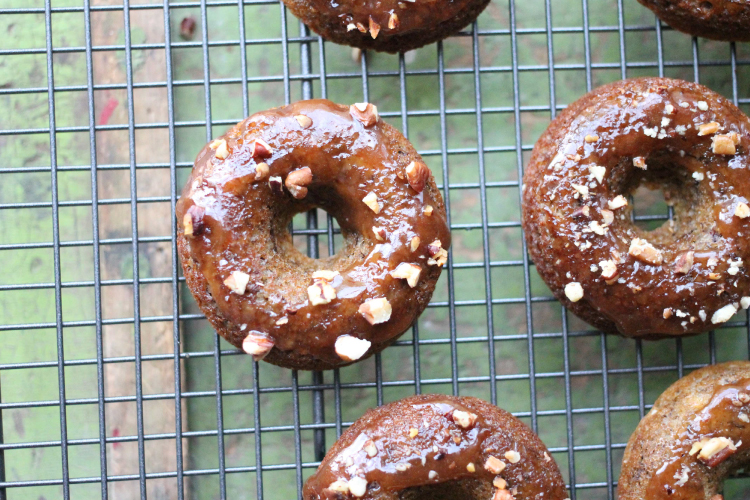 Yummy caramelly lucuma in a soft springy banana baked donut - A delicious treat for the whole family! Hailed as the "The Gold of the Incas", the lucuma fruit is a rich source of antioxidants, dietary fibre, vitamins and minerals.
Banana Lucuma Donuts with Lucuma Glaze Recipe
---
APPLE & CRANBERRY LACTATION COOKIES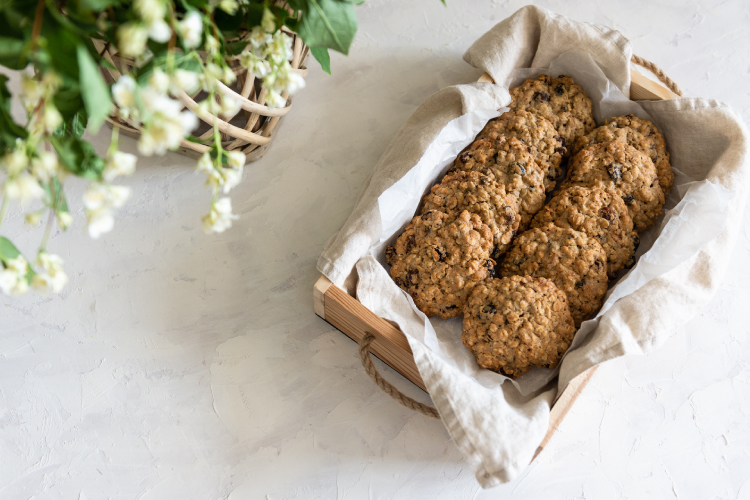 Lactation cookies are great for breastfeeding mothers! They contain ingredients such as brewer's yeast, linseeds and oats which help to increase milk flow. Brewer's yeast is a rich source of B-complex vitamins, selenium, protein and chromium. It naturally contains probiotics, which helps promote gut health and aids digestion.
Apple & Cranberry Lactation Cookies Recipe
---
RIBERRY, CHICKPEA & QUINOA SALAD WITH SEARED LAMB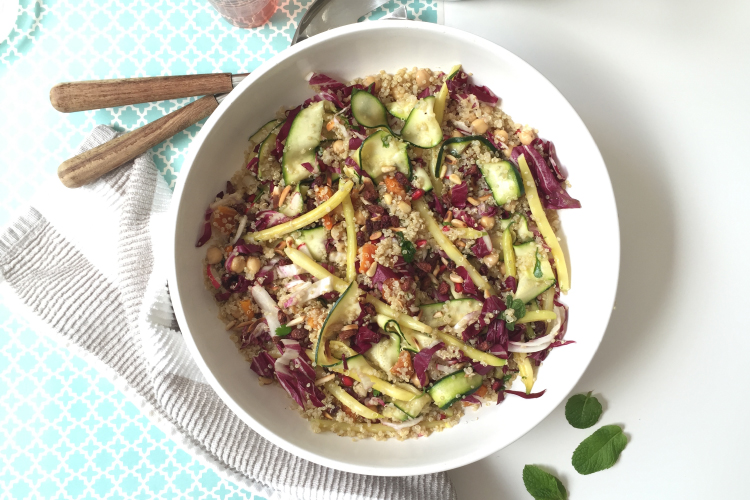 Sweet, spicy, soft and crunchy. This salad is full of flavour including the Australian superfood Riberry which transform this healthy meal into a truely exotic flavour experience. Riberry has three times the folate found in a blueberry, is rich in manganese, packed with minerals and dense in antioxidants.
Riberry, Chickpea & Quinoa Salad with Seared Lamb Recipe
---
COCONUT CHIA MUFFINS WITH BAOBAB ICING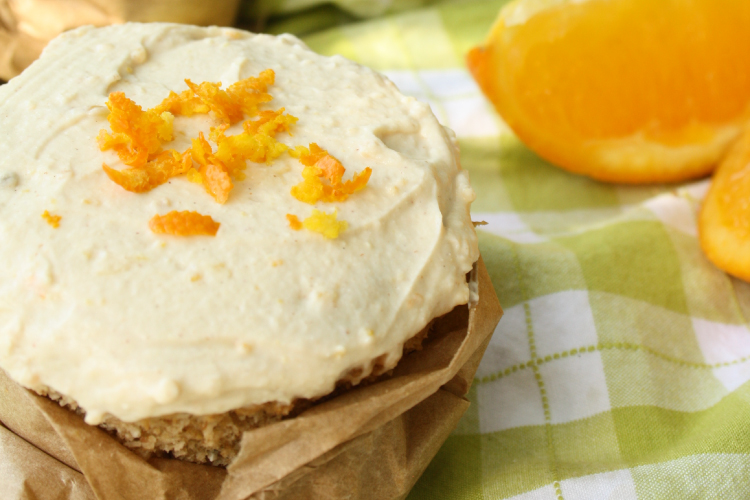 These deliciously moist muffins are a great healthy snack! Baobab powder has an exotic, light tangy flavour and is nutritionally rich. This powder is bursting with antioxidants, high in fibre and a rich source of vitamin C - more than goji berries and blueberries!
Coconut Chia Muffins with Baobab Icing Recipe
---
ORGANIC MESQUITE & CACAO GRANOLA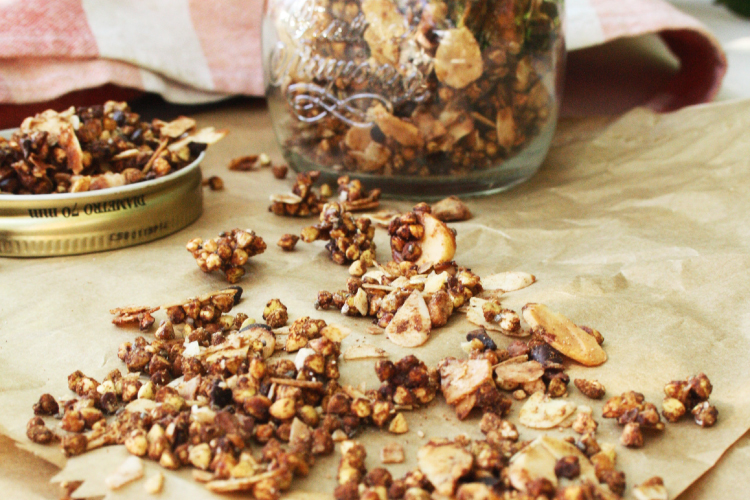 This is a seriously delicious granola to enjoy at breakfast or just as a snack! It has a delightful caramel and chocolate flavour thanks to the antioxidant-rich cacao and sweet mesquite. Mesquite is a nutrient dense superfood, naturally rich in vitamins and minerals, including calcium, fibre, protein, and amino acids.
Organic Mesquite & Cacao Granola Recipe
---
SAVOURY BREAKFAST LOAF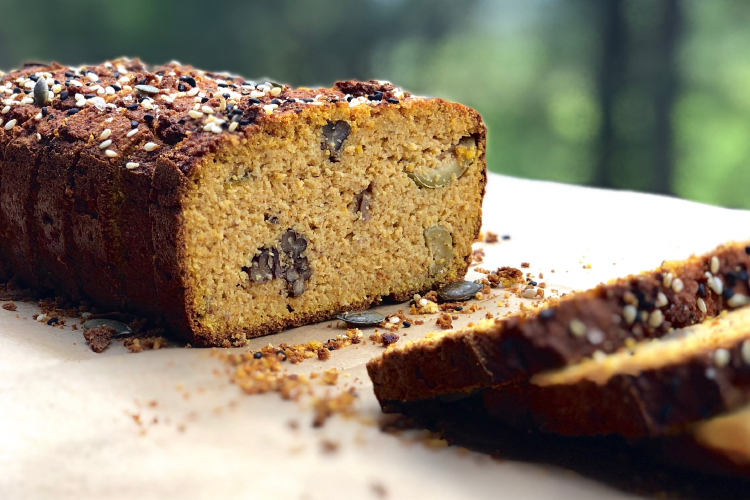 Need some more ideas on how to incorporate nutritional yeast into your diet? Try this seeded, savoury quick bread that is ideal for a breakfast on-the-go! Nutritional Yeast Flakes are made from an inactive toasted yeast that are fortified to provide a source of Vitamin B complex, protein and other nutrients.
---
COCONUT DONUTS WITH DAVIDSON PLUM DRIZZLE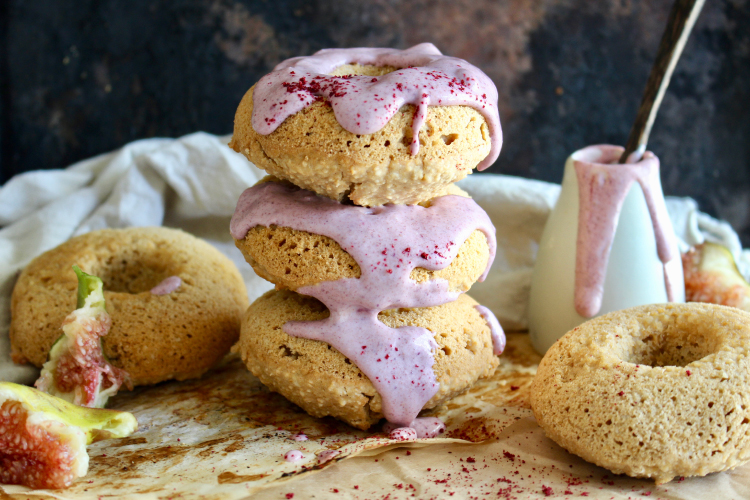 You will absolutely love these baked cake donuts covered with a sweet Davidson Plum drizzle! They're easy to make and perfect for any occasion - including weekday morning teas. These donuts are free from dairy & eggs and are vegan-friendly. With a taste reminiscent of stewed rhubarb, the Davidson Plum is a rich source of calcium, Vitamin E and zinc.
Coconut Donuts with Davidson Plum Drizzle Recipe
---
KEY LIME PIE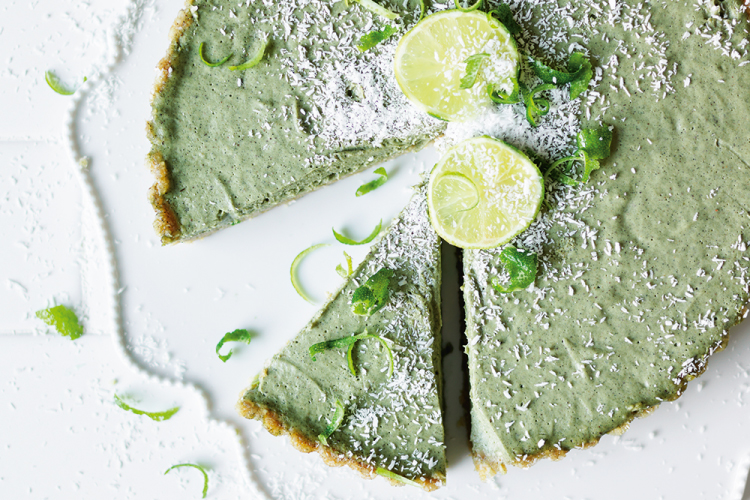 Your first thought wouldn't be to put spirulina in a pie... but this superfood offers a healthy green colouring and a boost of nutrients to this raw, vegan Key lime pie! Spirulina is one of the most nutrient-dense foods on the planet, with a wide range of nutrients & vitamins including chlorophyll, vitamin B, iron and protein.
---
MESQUITE & COCONUT CHIA PUDDING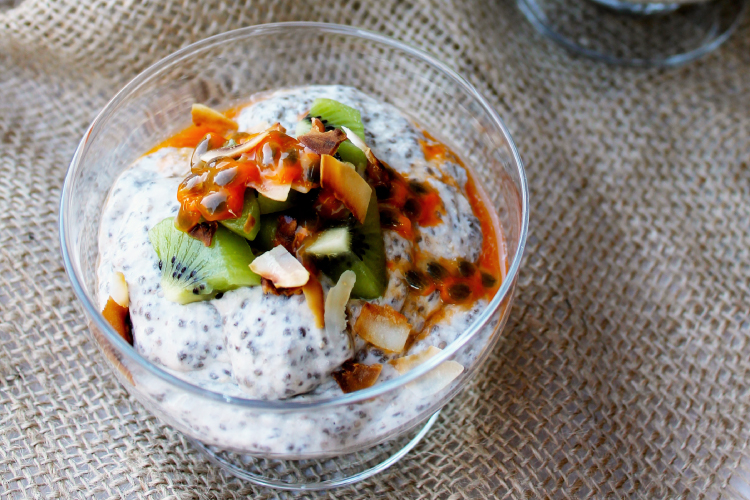 A healthy treat or breakfast that combines the goodness of heart-healthy chia seeds and nutritious, sweet mesquite.
Mesquite & Coconut Chia Pudding Recipe
---
FINGER LIME, MACADAMIA & COCONUT CRUSTED SALMON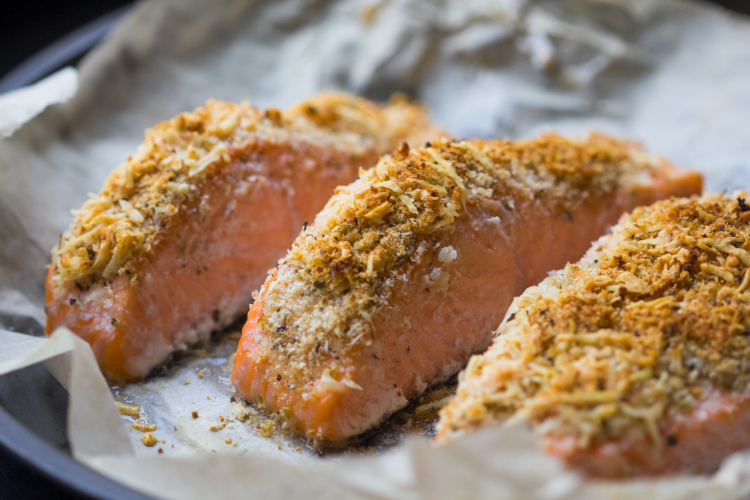 Spice up your salmon dish by adding this Macadamia, Coconut & Finger Lime crust! Finger Lime adds a zesty vibrancy to the dish, with added benefits of folate, Vitamin E and potassium. Paired perfectly with fresh salmon and a garden salad, you can't go wrong!
Finger Lime, Macadamia & Coconut Crusted Salmon Recipe
---
NICE CREAM POPSICLES 3 WAYS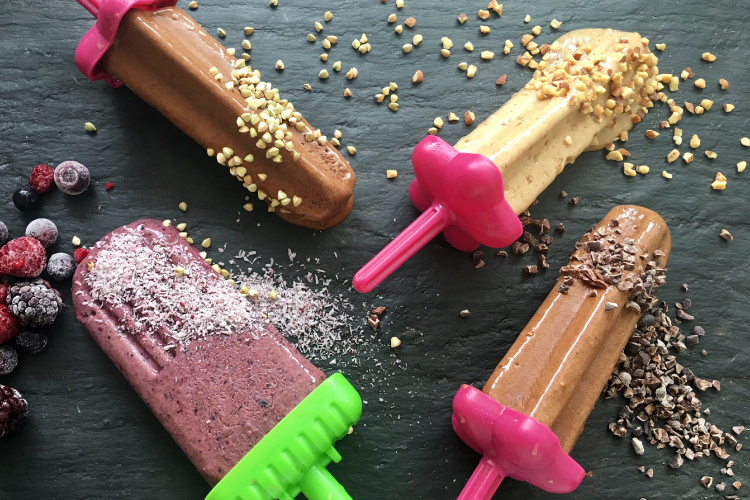 Healthy, delicious vegan ice cream supercharged with a bunch of superfoods. These popsicles are easy to make and even easier to devour!
Nice Cream Popsicles 3 Ways Recipe
---
RIBERRY AND PLUM WAFFLES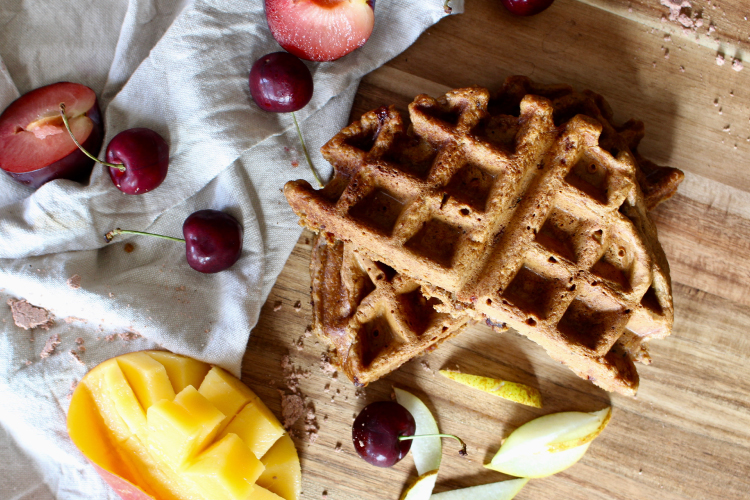 These Riberry and Plum Waffles make a wonderful and fresh Sunday brunch or a fruity dessert. With added Riberry for a unique, spiced flavour and boost of antioxidants!
Riberry and Plum Waffles Recipe
---
SUPER SEED GREEN ENERGY BARS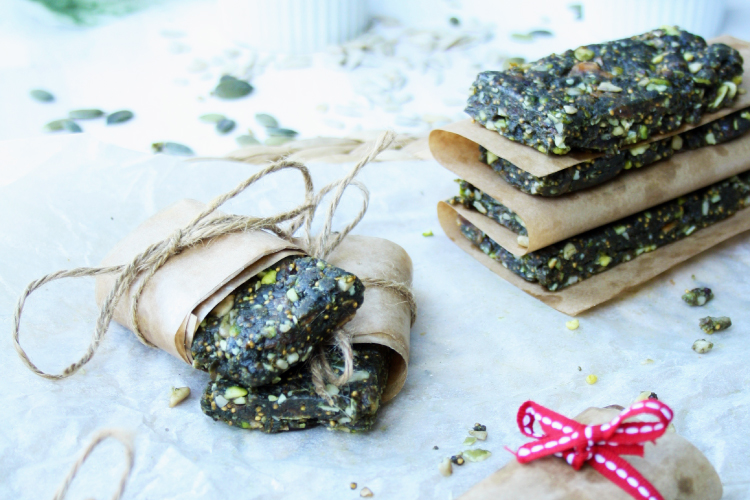 A healthy, energising and filling snack to help get you through an afternoon slump! Choose any green superfood powder you prefer (wheatgrass, alfalfa or barley grass for example) or add a combination of a few!
Super Seed Green Energy Bars Recipe
---
GLUTEN-FREE CHAI TOASTED GRANOLA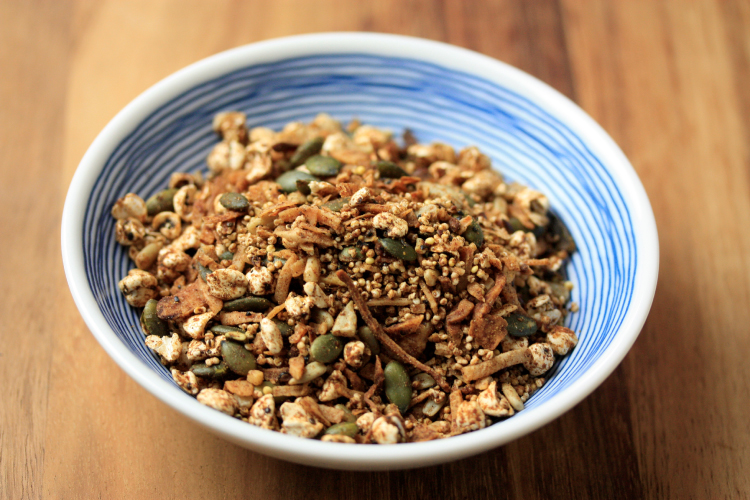 This granola is full of delicious chai flavour, aromatic spices and is a real crowd-pleaser. It also contains Wattleseed which is an unsung hero of native Australian foods, thanks to its high concentrations of potassium, calcium, iron and zinc. It's also a protein powerhouse!
Gluten-Free Chai Toasted Granola Recipe
---
QUINOA SUMMER SALAD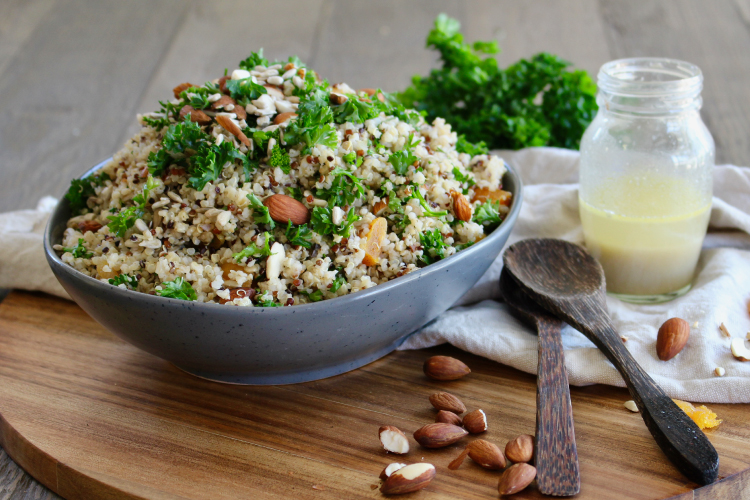 This salad is easy, delicious and filling, like only the best salads are! With added Lemon Myrtle to provide a fresh, citrusy twist. Lemon Myrtle is also an excellent source of calcium, folate, Vitamin A, Vitamin E, zinc and magnesium.
---
DAVIDSON PLUM LAMINGTON PROTEIN BALLS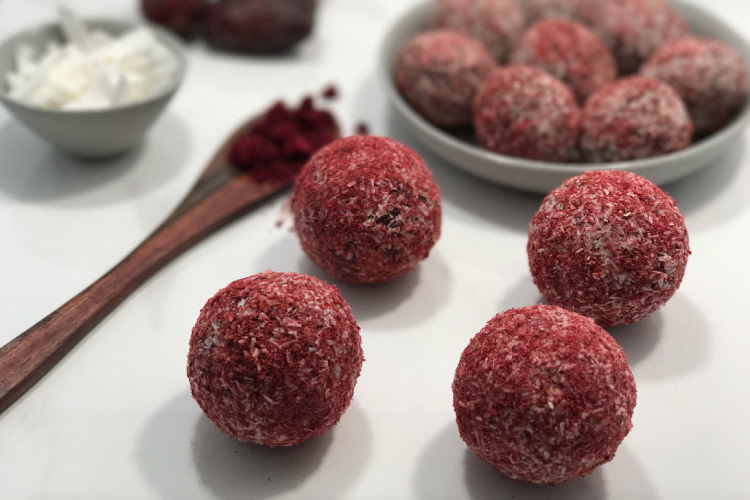 A sweet and delicious protein ball that's perfect for an afternoon pick-me-up! Created with Davidson Plum for a unique flavour and vitamin hit.
Davidson Plum Lamington Protein Balls Recipe
---
SUPERGREEN CORIANDER LIME DRESSING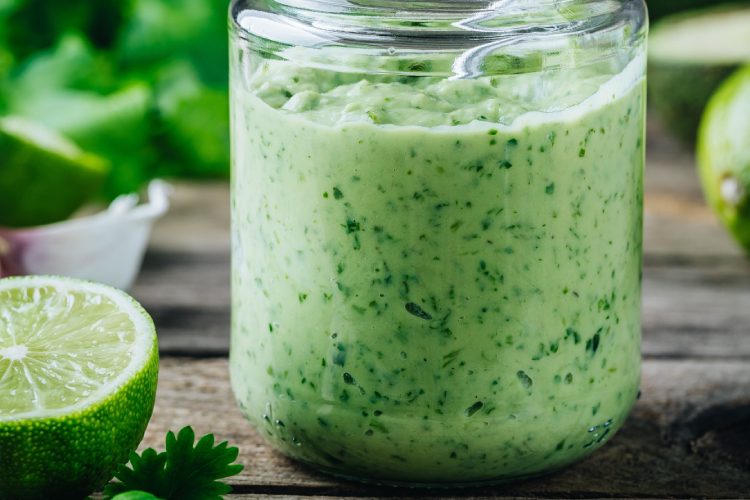 A zesty, flavourful dressing perfect for drizzling over your favourite summer salad. The addition of the SuperGreens Blend gives your dressing and salad the added benefits of all the very best green superfood powders!
SuperGreen Coriander Lime Dressing Recipe
---
KAKADU PLUM AND MANGO INFUSED GINGER TEA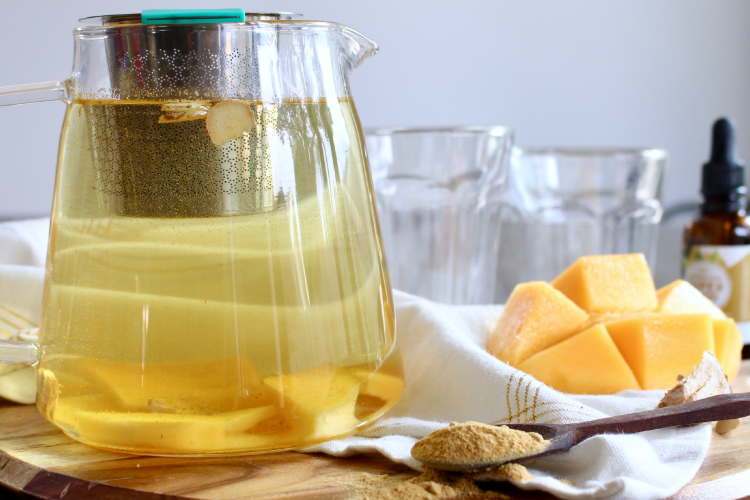 A slightly fruity, ginger tea that can be served with ice for a refreshing Summer beverage or hot for a soothing Winter warmer! Kakadu Plum is an Australian native superfoods that boasts the highest Vitamin C levels of ANY fruit in the world.