Planning a festive feast? Find inspiration with this list of 21 scrumptious holiday recipes that will have everyone heading back for seconds!
---
DECONSTRUCTED DIY PAVLOVA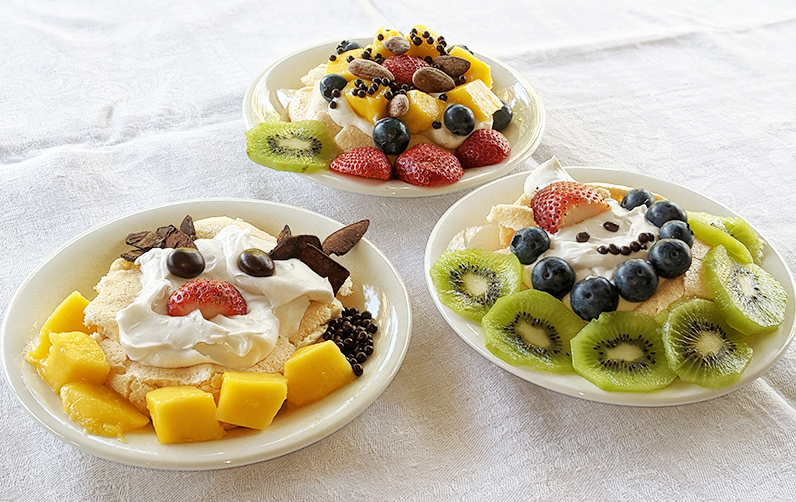 This DIY Deconstructed Pavlova recipe allows you to get create and have some festive fun! Friends, family and guests can whip up their own dessert, to their specific taste! Just have a selection of tasty snacks, fresh fruit and whipped coconut cream ready to sprinkle over the pavlova nests.
---
CRANBERRY & ORANGE MAPLE PECAN BARK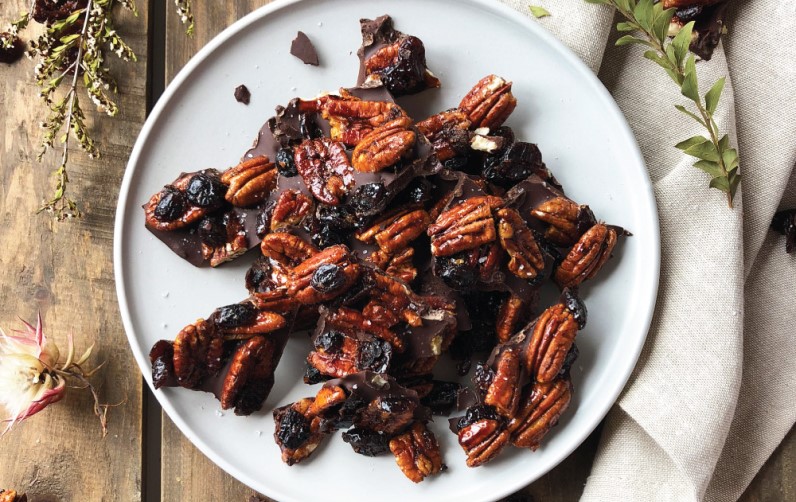 Crispy, crunchy, maple glazed pecans and dried cranberries that are spiced with black pepper and cinnamon, then covered with dark orange chocolate. Broken into pieces, this bark makes a delightful treat to share with guests or the perfect DIY gift, neatly packaged up in a glass jar.
Cranberry & Orange Maple Pecan Bark Recipe >>
---
SPICED APPLE ICED TEA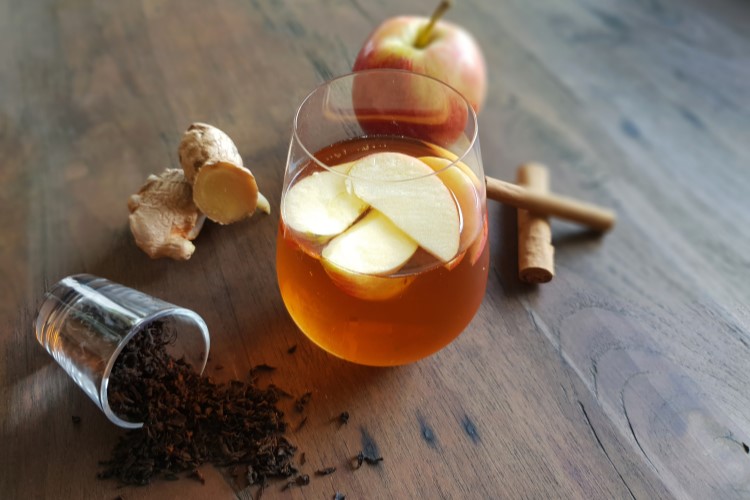 Spiced with cinnamon and ginger, this iced tea will satisfy your festive pie cravings! Refreshing and aromatic, it makes is the perfect mocktail for a hot December afternoon.
Spiced Apple Pie Iced Tea Recipe >>
---
CRISPY GHEE ROASTED POTATOES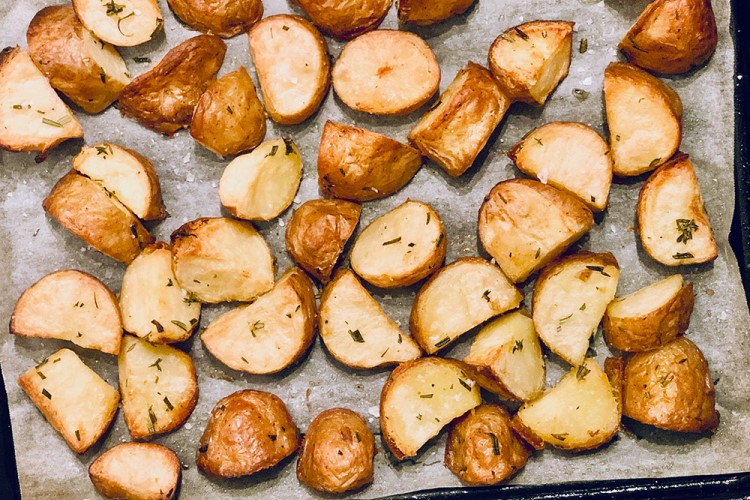 A twist on the traditional! Using ghee instead of butter or oil adds a nutty, caramel-like flavour that pairs well with any great dish!
Crispy Ghee Roasted Potatoes >>
---
ORGANIC BROWN RICE SALAD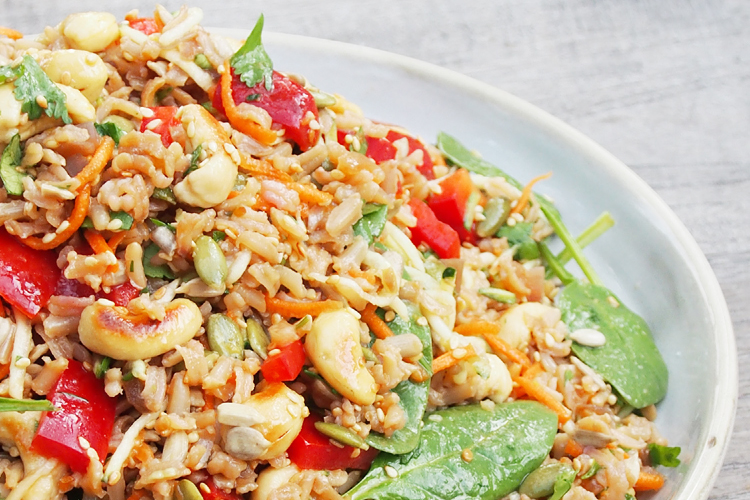 This Organic Brown Rice Salad is sure to hit the spot! It's full of wholesome grains, nuts and seeds, which leaves you feeling full & satisfied. The festive colours make it perfect for Christmas too!
Organic Brown Rice Salad Recipe >>
---
NUT BUTTER STUFFED CHOCOLATE DATES
Nut butter stuffed Medjool dates, dipped in chocolate and sprinkled with a dash of salt. A quick and easy sweet treat! A perfect addition to antipasto platters or for sharing with friends and family.
Nut Butter Stuffed Chocolate Dates Recipe >>
---
HOMEMADE BASIL PESTO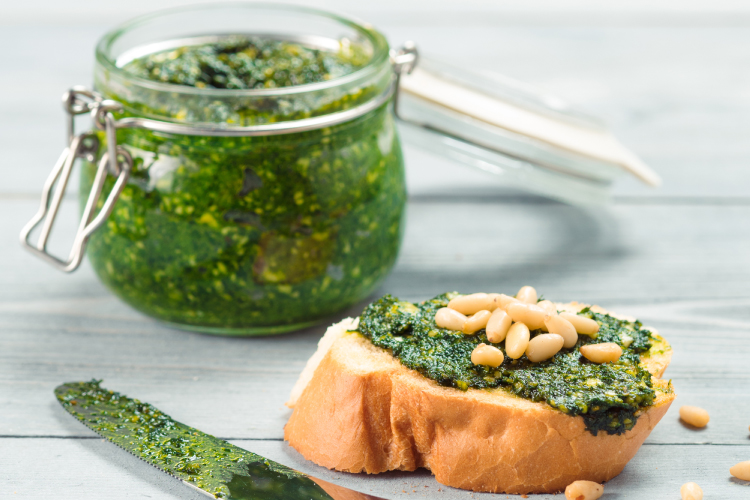 Homemade basil pesto is so easy to make! With just a few ingredients and no more than 20 minutes, you can create a fresh, versatile sauce. Use pesto as a dip, to make a quick pasta salad, or on top of grilled bread for an easy appetiser.
Homemade Basil Pesto Recipe >>
---
GLUTEN FREE CHRISTMAS COOKIES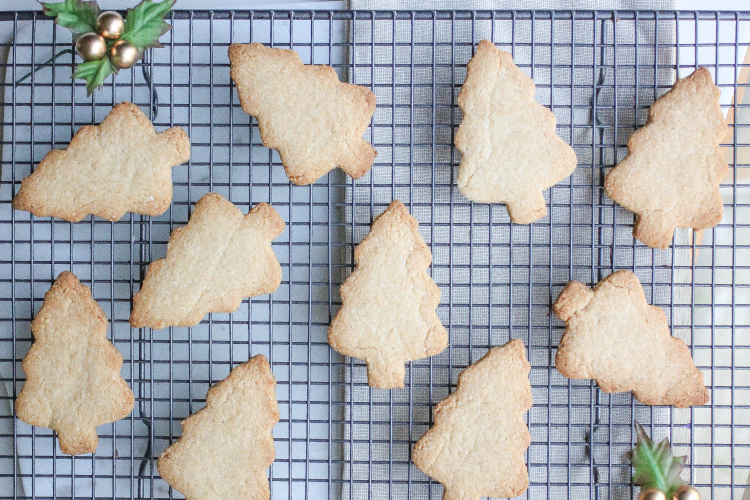 This simple recipe is free from eggs, dairy, gluten and refined sugars. Sprinkle with cinnamon or coconut sugar right out of the oven for a heavenly festive biscuit!
Gluten Free Christmas Cookies Recipe >>
---
GLUTEN FREE SEED CRACKERS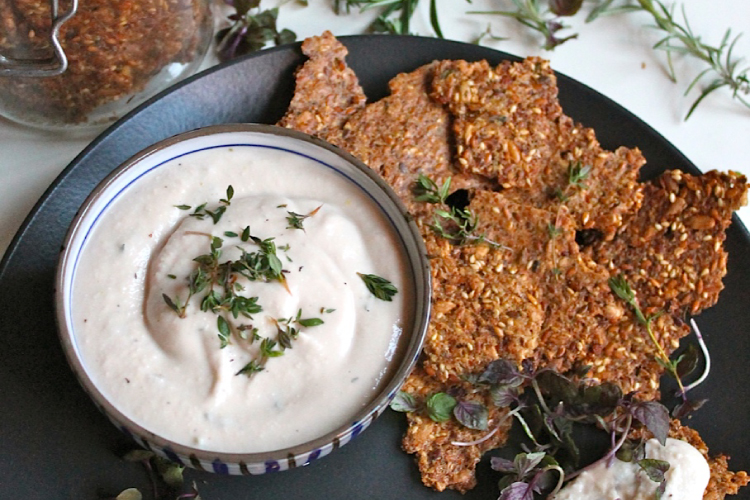 These are some seriously delicious and flavoursome crackers! Made with naturally gluten-free and fibre-filled quinoa, buckwheat & brown rice. Perfect for platter and paired with homemade dips.
Gluten Free Seed Crackers Recipe >>
---
PISTACHIO & CRANBERRY SHORTBREAD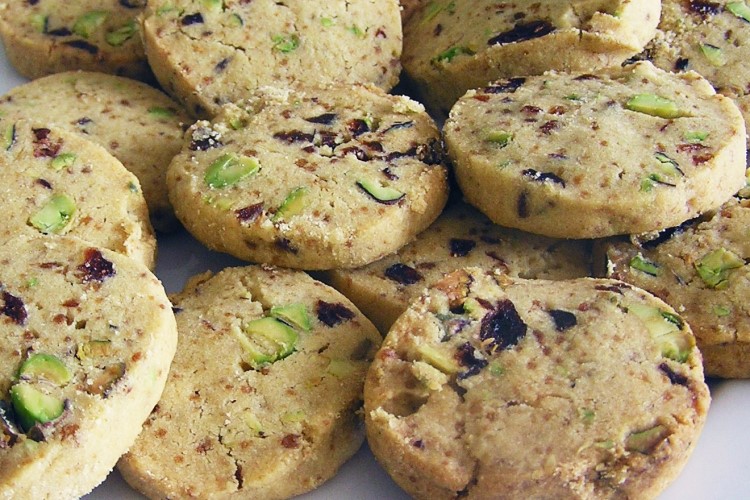 A healthier version of the original shortbread cookie! Made with pistachios and cranberries for a green and red festive flair.
Pistachio & Cranberry Shortbread Recipe>>
---
GLUTEN FREE CHRISTMAS CAKE MUFFINS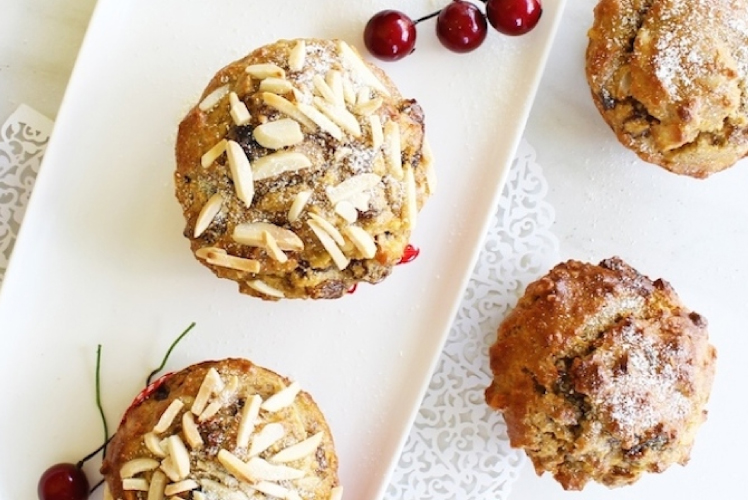 Made with festive organic dried fruit, nuts and spices, these Christmas Cake Muffins will leave your kitchen smelling just like Christmas should!
Gluten Free Christmas Cake Muffins Recipe >>
---
CRANBERRY, NUT & ROSEMARY VEGAN CHEESE LOG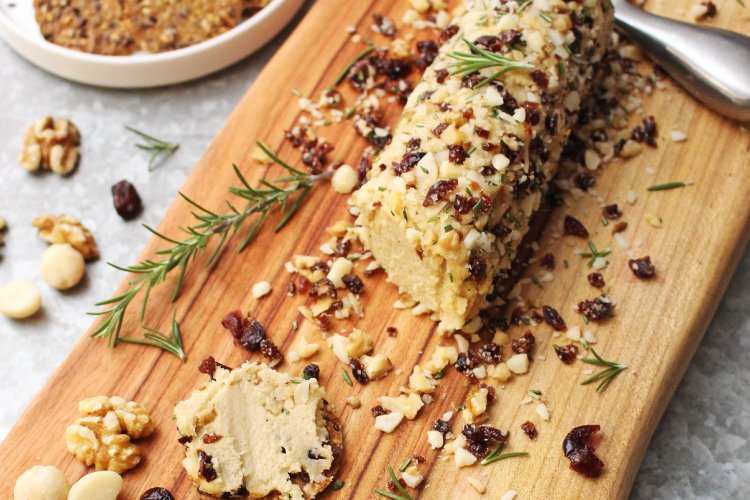 Create this Vegan Cashew Cheese Log for the perfect antipasto platter addition. The log is packed full of flavour, delicious and paleo-friendly! Pair with a selection of seeded or brown rice crackers.
Cranberry, Nut & Rosemary Vegan Cheese Log Recipe >>
---
SAVOURY SPICED NUTS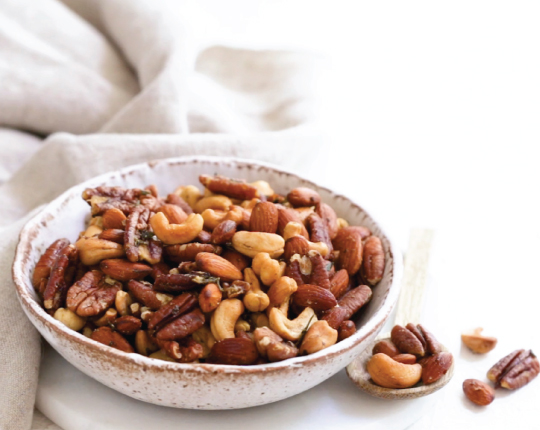 You can't go wrong with this tasty & easy recipe! Nut snacks are essential for parties, and this savoury blend of spiced mixed nuts will be a hit with all of your guests. You may need to double - or triple - the batch as they won't last long!
---
RAW VEGAN BEETROOT DIP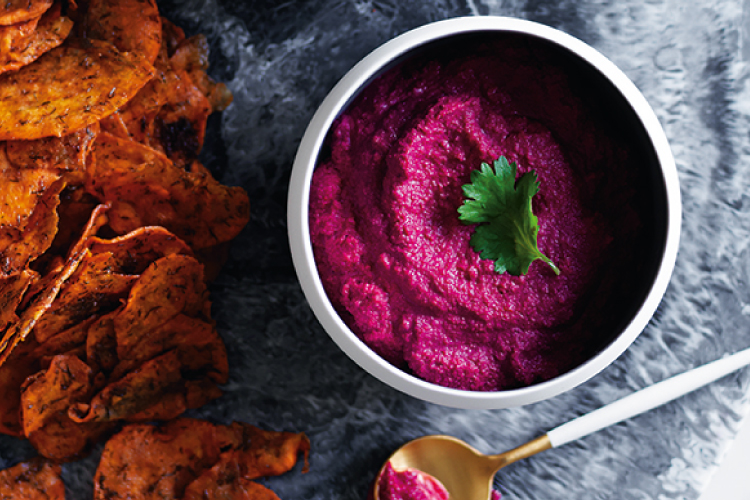 Need a quick, easy and tasty dip for your platter? Keep your guest satisfied with this vibrant Beetroot Dip! Pair your dip with crispy homemade crackers such as these Gluten Free Seeds Crackers or Nut & Seed Crackers.
Raw Vegan Beetroot Dip Recipe >>

---
ROAST TURKEY WITH CRANBERRY, MACADAMIA & SAGE STUFFING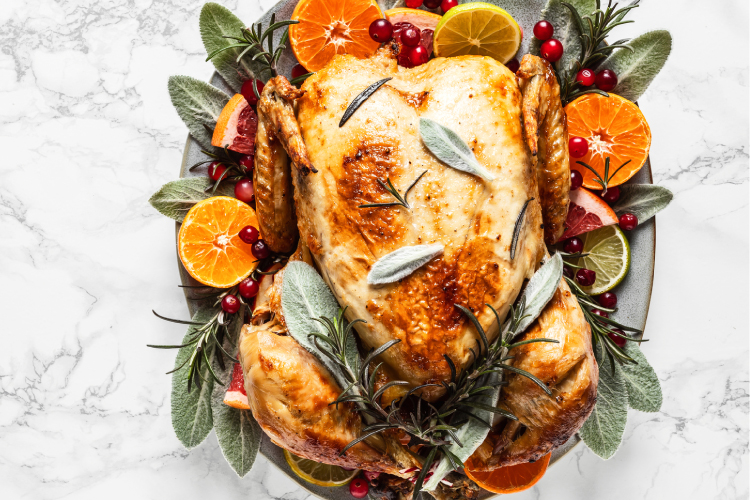 'Tis the season for this tender, flavoursome roast turkey with Cranberry, Macadamia and Sage stuffing - perfect for Christmas dinner or lunch.
Roast Turkey with Cranberry, Macadamia & Sage Stuffing Recipe >>

---
NUTTY QUINOA SALAD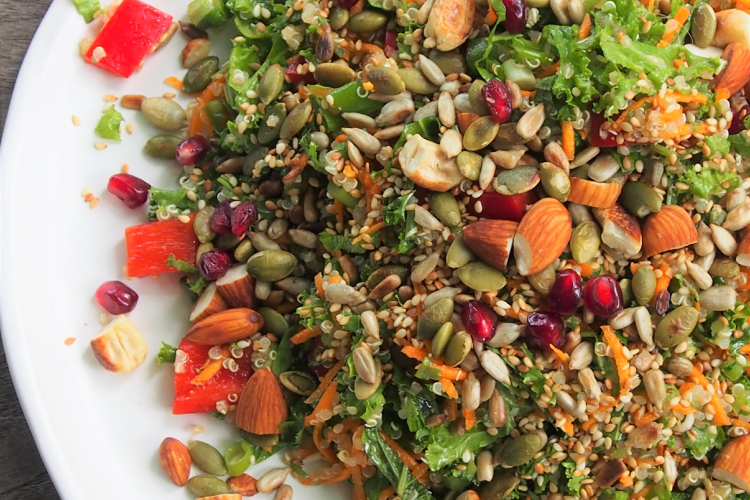 There are lots to love about this salad including the tangy lemon dressing, the fragrant flavour from the fresh herbs, the crisp texture from the raw vegetables, and the delicious crunch from all those seeds and nuts! A great addition to a Christmas feast.
---
ORGANIC GINGERBREAD BISCUITS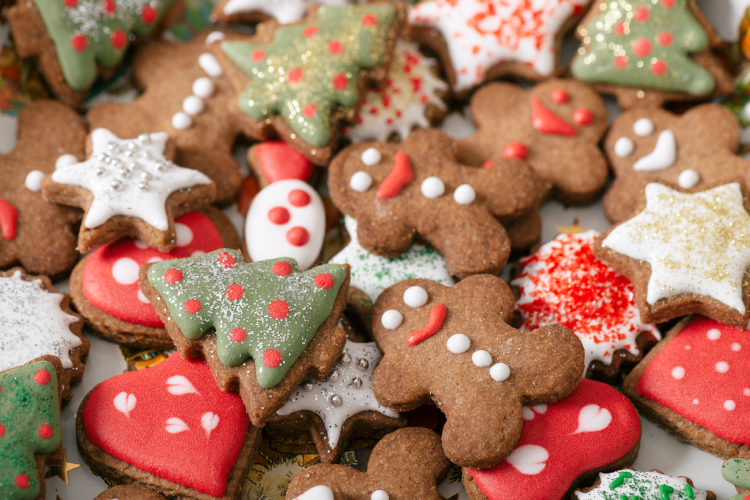 It wouldn't be Christmas without gingerbread cookies! Why not get the kids into the kitchen to decorate for some fun holiday entertainment? (Need a wheat-free or vegan recipe? Try our Tahini Gingerbread Cookies)
Organic Gingerbread Biscuits Recipe >>
---
ROASTED PARSNIPS & CARROTS WITH DUKKAH & DILL COCONUT DRESSING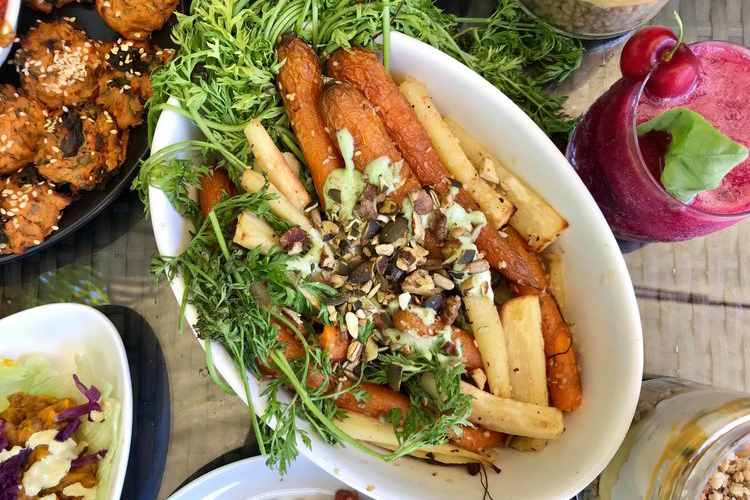 The sweetness of parsnips and carrots on their own create an incredible taste when roasted, the adding of toasted nuts plus the refreshing tastes of coconut, dill and lemon create a side made in heaven! Perfect for a Christmas Feast!
Roasted Parsnips & Carrots with Dukkah & Dill Coconut Dressing Recipe >>
---
LENTIL & CASHEW LOAF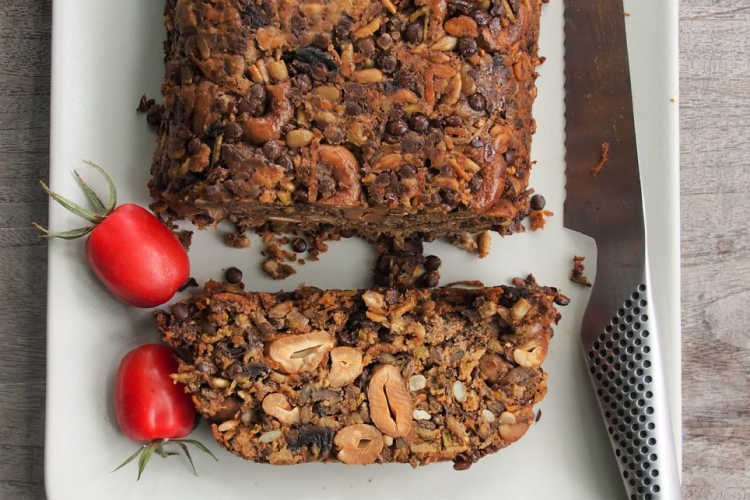 This lentil & cashew loaf is a flavoursome, vegan alternative perfect for the Christmas table. It is easy to make, tasty, filling, a good source of protein and can be made ahead of time.
Lentil & Cashew Loaf Recipe >>
---
SALTED TURMERIC CARAMEL TOPPED PUDDINGS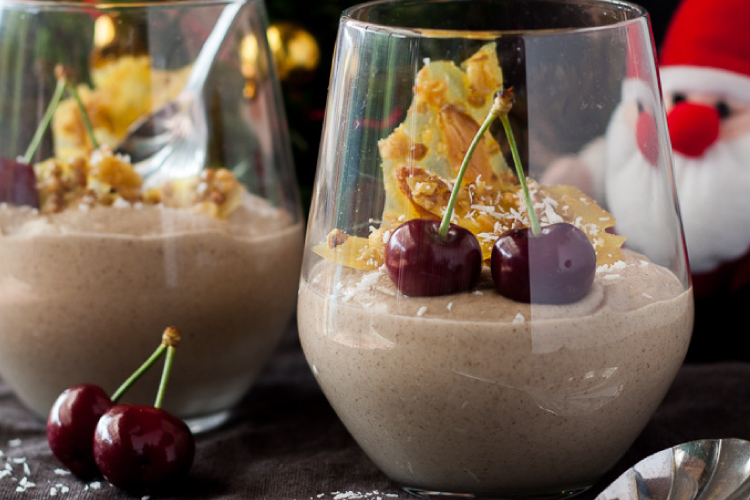 A lovely, vegan, cinnamon spiced pudding with a simple-to-make salted nut caramel topping! A beautiful dessert to share with someone special during the festive season.
Salted Turmeric Caramel Topped Puddings Recipe >>
---
GOODNESS CHRISTMAS PUDDING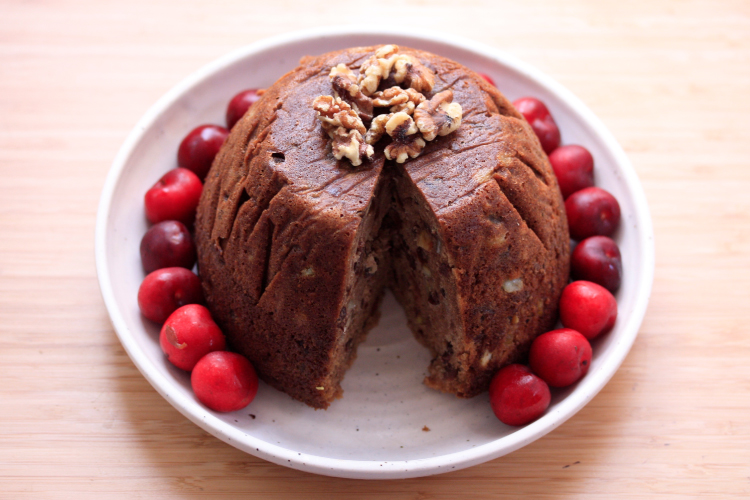 And what Christmas wouldn't be complete without a delicious homemade steamed pudding on the table? This deliciously moist Goodness Christmas Pudding recipe uses our hand-blended organic, and sulphur free Mixed Dried Fruit for that extra bit of goodness!