To celebrate Earth Day 2022, we have gathered 22 sustainable reasons why to shop with us! Learn about our teams, partners and suppliers' achievements and initiatives in the sustainability space: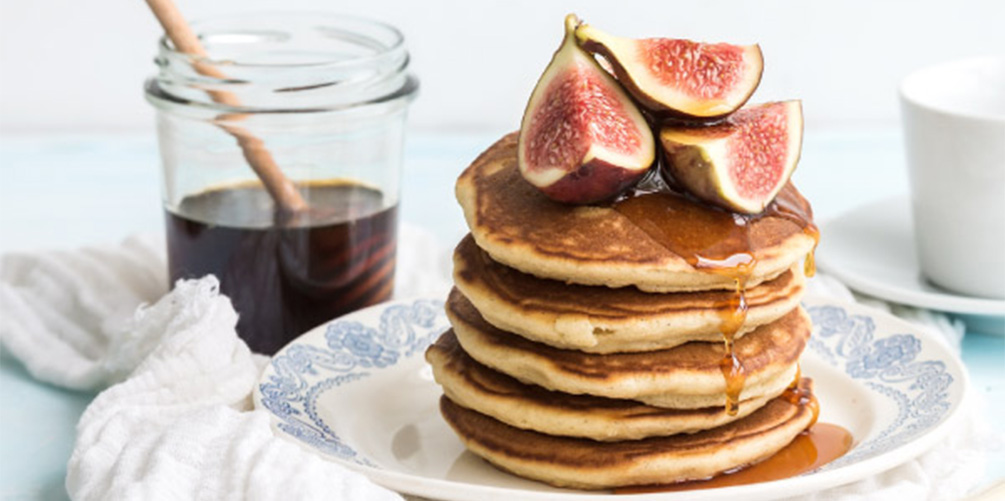 Last May, we published our first Sustainability Report, find out more about our commitment to environmental responsibility here.
---
1. Our product team has a passion for DIY beauty and have released natural products to create low-tox recipes – get inspired with our natural beauty recipes!
---
2. 44% of floorspace in our H2G House is comprised of fill your own bulk bins, where customers can fill up their own containers with tasty goodies. If you are located in Sydney, why not pop down to our Alexandria store and say hello!
---
3. Buying groups provide benefits to their members, both socially and financially by making quality, nutritious food more affordable and accessible. Reduce plastic packaging and save money by buying in bulk with your community of family, friends, neighbours, school parents, book club or more! Learn about our Buying Group Portal.
---
4. Our newest supplier Berkelo has packed their delicious 100% Aussie grown Sourdough Pasta range into packaging that can be easily composted at home after use. Learn about these tasty products here.
---
5. Choose BCorp - Certified B Corporations® (B Corps™) are for-profit companies that use the power of business to build a more inclusive and sustainable economy.
---
6. We value building long-lasting, genuine relationships with sustainable, like-minded growers and suppliers to maintain the trust and integrity from all that we do as a brand. Meet our Growers & Suppliers.
---
7. All of our canned goods are completely BPA free! Not all organic canned goods are created equal, and we also don't 'water' down products like our organic coconut milk and coconut cream with water and thickeners as some other organic brands do. It's just pure 100% organic coconut goodness!
---
8. Where we can, we have opted to use recyclable packaging for many of our products, like glass jars and large tubs. Get creative and show us how you reuse our product packaging!
---
10. We are big fans of bees here at Honest to Goodness, you could say we are big BEElievers. Learn why its important to bee a friend to bees here.
---
11. In late 2019, we joined the pledge to achieve Net Zero Emissions by 2030, read about our commitment here.
---
12. At Honest to Goodness, we are bigger supporters of farmers who follow regenerative agriculture practices! This holistic approach to farming is all about engaging in processes that actually give back to the earth and leaves it better than when we found it. Learn about Regenerative Agriculture here.
---
13. Buy products farmed biodynamically- biodynamic farming is ecologically and environmentally sustainable as essentially, the farm looks after itself in one full circle, plus nothing harmful goes into our Earth. By ensuring the soil is healthy, the local environment is respected and high-quality crops result. Taking consideration of the moon, which affects soil moisture levels means crop yields are naturally optimised.
---
14. Support suppliers who are Fairtrade certified - Fairtrade certification ensures fairer terms of trade between farmers and buyers, protect workers' rights, and provide the framework for producers to build thriving farms and organisations. Learn about one of our Fairtrade suppliers here.
---
15. We have an array of recipes to inspire you to use up what's already in your pantry and avoid food waste - get cooking!
---
16. UHT cartons are difficult to recycle with majority ending up in landfill. Ulu Hye's Mylk Bases are a glass jar 'concentrated' solution to carton waste. Simply blend the base with water for 1 minute to make your plant-based milk at home!
---
17. Make the easy switch to reusable cups, drink bottles, storage and cutlery. Shop here.
---
18. We've done our research on recycling - learn more here.
---
19. Buy Australian Made and grown from local suppliers. Not only are you supporting local but it reduces the distance food needs to travel to get from paddock to plate. Shop our Aussie Range.
---
20. Buy from where food grows best: As an Australian, family owned business we look locally first, plus look to source closest to the native origin, where food naturally grows to be optimised. Drawn to growers & producers who do things a little differently, many of our products have their own story, a special something that sets it apart.
---
21. We love getting creative and finding new ways to use our pantry products! Did you know that your pantry is already home to a number of popular DIY natural beauty products? Explore beauty ingredients good enough to eat!
---
22. Last but not least: Choose Organic! We have a lot to say about the benefits of organic produce, so here is a quick blog on Why Organic.
Small changes on how you shop and who you shop with can lead to a healthier future, every small change counts!